420 is coming up in a few days and I wanted to take some time out to talk about moms. Yes. Moms.
Moms have a rugged job. We're knee deep in the sticky, screaming, whining, trench full of broken things (which is why we can't have nice things).
From pregnancy, to childbirth, then onto raising babies, toddlers and young children who turn into teenagers, this path is full of challenges and is constantly changing. One minute you feel superhuman and the next you can't believe how much you're fucking up.
With thousands of things to consider and worry about, a thankless to-do list and a billion different people trying to grab your attention, it's no wonder that many moms deal with depression, anxiety and chronic conditions.
In our do-it-all culture, moms are expected to be: successful, sexual, productive, organized, energized, loving, patient, caring, but firm, but open, but not too open… all while looking gorgeous enough to make a highlight reel for instagram.
Luckily there's cannabis.
Since we're celebrating having a healthy 420 this year, I want to acknowledge how many moms have found healing and relief from this incredible plant medicine.
I want to make sure that everyone knows that being a cannabis user and a mom is -in fact- a healthy choice.
Your children will be better off having a mom who can slow down, tune in and relax. And they'll be even luckier if you happen to get the munchies and whip up a batch of waffles 😉
What I mean to say is: cannabis has a place in parenting.
Whether you're using it as a therapeutic tool (to relax, get creative, enhance your awareness, speak with greater kindness) or as a medical treatment, I want you to know that what you're doing is okay.
As we slowly chip away at the stigma around cannabis, I hope the stigma around using cannabis as a parent also collapses.
If there's a mom in your life who you would like to celebrate a healthy 420 with, here are some gifts that she might enjoy: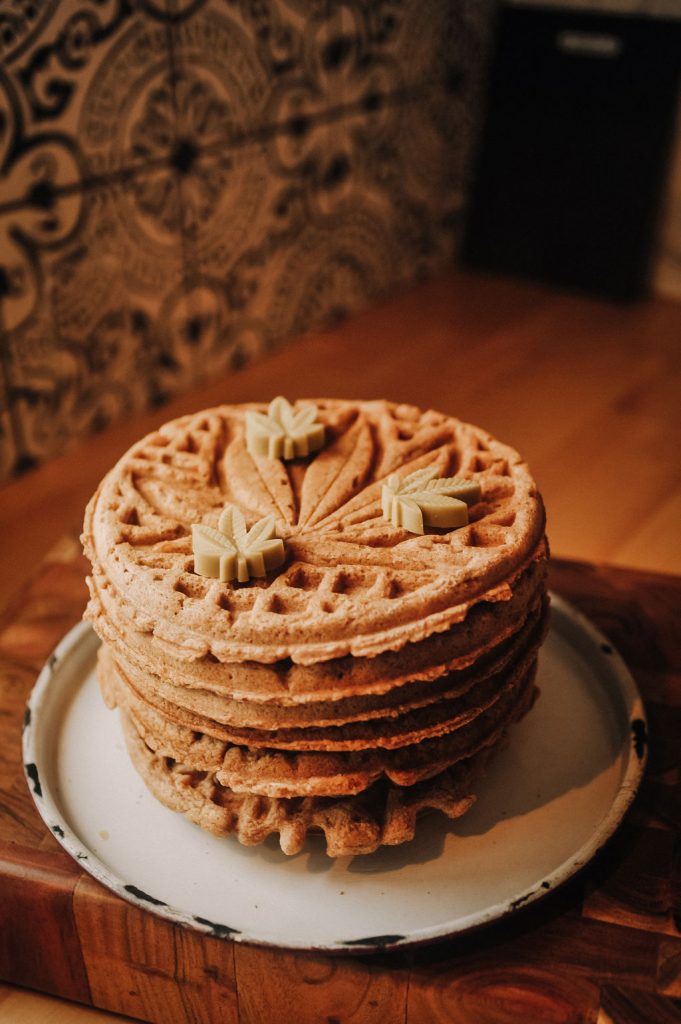 If your mom is the type of person that loves to get up before everyone else so she can whip up something magical in the kitchen, she'll adore this Waffleye waffle maker. All she needs to do is to add cannabis-infused waffle batter into the waffle maker and she'll get perfect, beautiful waffles every time. The aesthetic pot leaf is an added bonus to make her smile.
You can also send her my easy vegan cannabis-infused waffle recipe to test drive the waffle maker. You can also make these sans-cannabis for the children in your life (my daughter calls them "leafs waffles").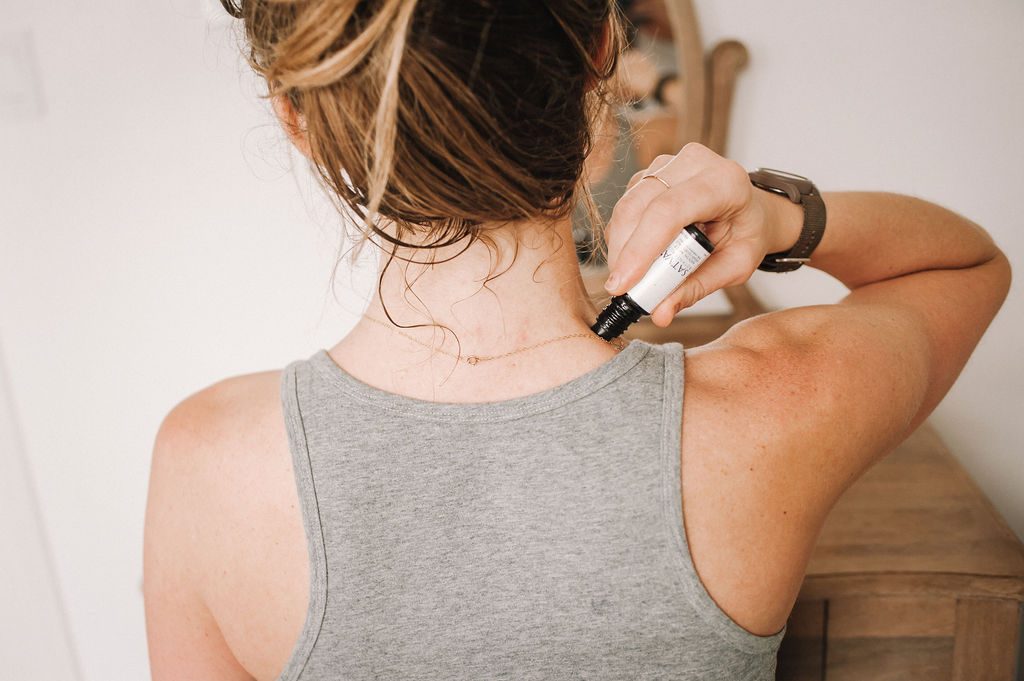 There's nothing like dealing with hormonal changes (ya know, heat flashes, cramps, exhaustion) and trying to muscle through it. Moms have enough on their plate and self care goes such a long way.
Satva Botanicals has a soothing CBD oil handcrafted specifically to manage pain related to a woman's cycle. You can use this for general aches and pains as well (I love using it on my neck and shoulders).
Gift the mother in your life a bottle of Moon Melt with a heating pad and she will find blissful relief.
Look at these GORGEOUS "bud vases." If your mom wants to be a little discreet or if her children are grown and she wants to show off a clever centerpiece, she'll love this bong. You can pick up one for mom (and maybe one for yourself) over at My Bud Vase.
I love this teacup and saucer set. When your mom wants to be a little fancy and drink some high chai to take the edge off for the day, this teacup and saucer set is the perfect touch. You can find this (and other wonderful sets for mom) on the Fashionably High website.
Have other amazing gift ideas for that amazing maternal figure in your life? Share them in the comments below!