[Note: If you just came here for a coupon code and you already know about the FX, click on this link and enter the code "WAKEANDBAKE" for $30 off]
About a year ago, a comment thread popped up on my Instagram account that went a little like this:
"I love the Levo 2, but the capacity is way too small and my oil isn't very strong."
"Yeah, kind of in the same boat with the Nova. It's amazing, and my oil is good, but it's too small for what I want to do."
"I have the exact opposite issue with the MB2. I have to make huge batches in there. So if I only have a little bit of weed, my oil is super weak. Plus it doesn't decarb."
"There's just no perfect machine…yet. Hey Corinne, are they going to make a bigger Nova?"
At the time, I'd heard only rumors of the new and improved device that Ardent was developing. A top secret gadget; all I knew is that it was going to be bigger.
But what came in the mail last week was more than just a bigger, shinier version of the Nova. It's called the Ardent FX  and it's a game-changing, all-in-one Cannabis infusion and baking device.
We've been calling it the "Easy Baked Oven" around here, and while it's been fun to play with and joke around about, it's also been an uplevel over every other Cannabis kitchen device I've ever tested.
You can watch the unboxing and review below (and snag my CBG Olive Oil recipe) or read the post for more.
What Does the Ardent FX Do, Exactly?
The Ardent FX is considered an "all in one portable Cannabis kitchen".
But what it really does is provide the perfect environment and temperature for decarboxylation of your cannabinoids and infusion into oil (you can also bake in it!).
If you've never heard about decarboxylation or know why it's so important in crafting your homemade edibles and infusions, check out this post: Decarboxylating Cannabis to Activate THC and CBD
In order to make infusions and tinctures that contain THC, CBD, or CBG, you need to first heat your plant material to a specific temperature for a certain amount of time. (This happens naturally when you smoke or vape, which is why you don't need to decarb for inhalation methods).
When you're making edibles and tinctures, you will only get about 20-30% of your cannabinoids, meaning weaker oil and wasted money. To get more of the cannabinoids from your Cannabis, you need to decarboxylate.
Ardent did a lot of testing while developing the FX and the Nova (now available as the Mini) and what they found was that our DIY decarboxylation methods were burning off a lot of cannabinoids
According to the lab results, popular methods like the oven, toaster oven, and crock pot, could make us miss as much as 33% in converting THCa into THC, CBDa into CBD, and CBGa into CBG.
If you decarboxylate an ounce of Cannabis in the oven and 30% of your plant material is wasted, you can be losing as much as $150 dollars every time you make a batch of edibles (if you live in a place like DC where an ounce can cost up to $500 ?).
If you skipped decarboxylation completely, and went straight to throwing your Cannabis in oil to infuse it, you're wasting at least twice that amount.
Investing in a decarboxylator that's been lab tested and proven to fully activate your Cannabis will definitely save you money in the long run.
Cash money aside, the FX is such a convenient way to decarb and infuse. With the push of a button you decarb. Add oil and another push and you've got infused oil. Then strain and toss everything but the base in the dishwasher and you're done.
Let's break that down.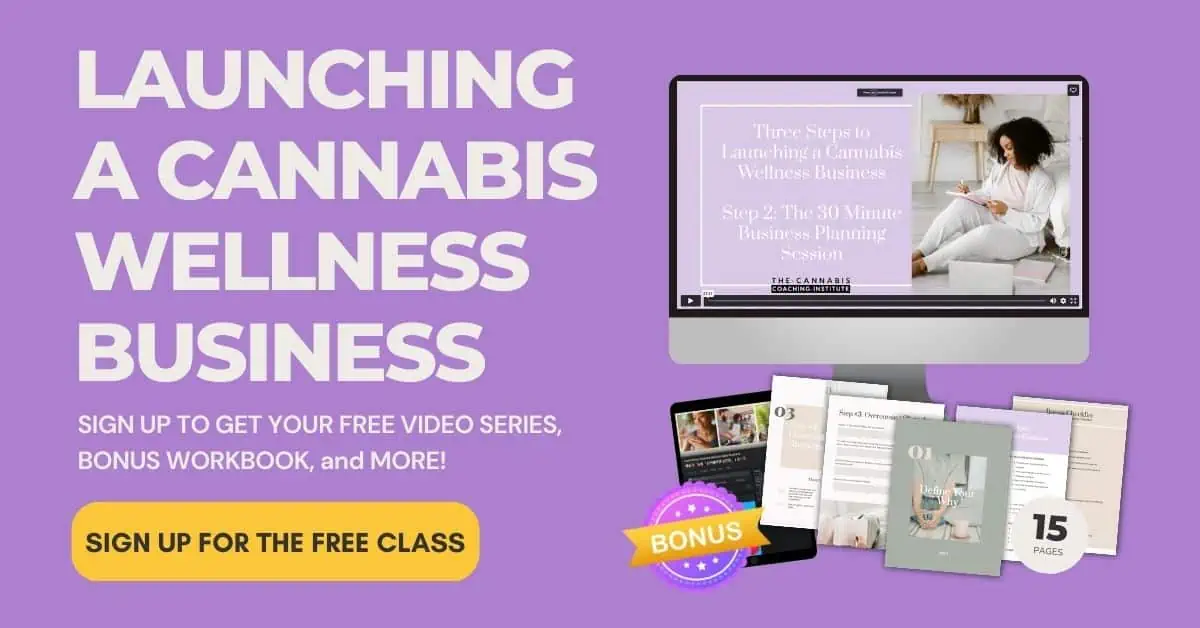 How to Use the Ardent FX (AKA the Nova FX)
Step 1: Decarboxylation
The FX has different settings to decarboxylate CBD, CBG, and THC. A1 will decarboxylate THC and CBG and A2 decarboxylates CBD.
This is going to be a very short section because all you do is select the mode you'd like to use by pressing the M button and then hitting power.
Once the decarboxylation process is done, the light will blink red telling you that it's cooling down. Then it will turn green and your plant material will be fully decarbed.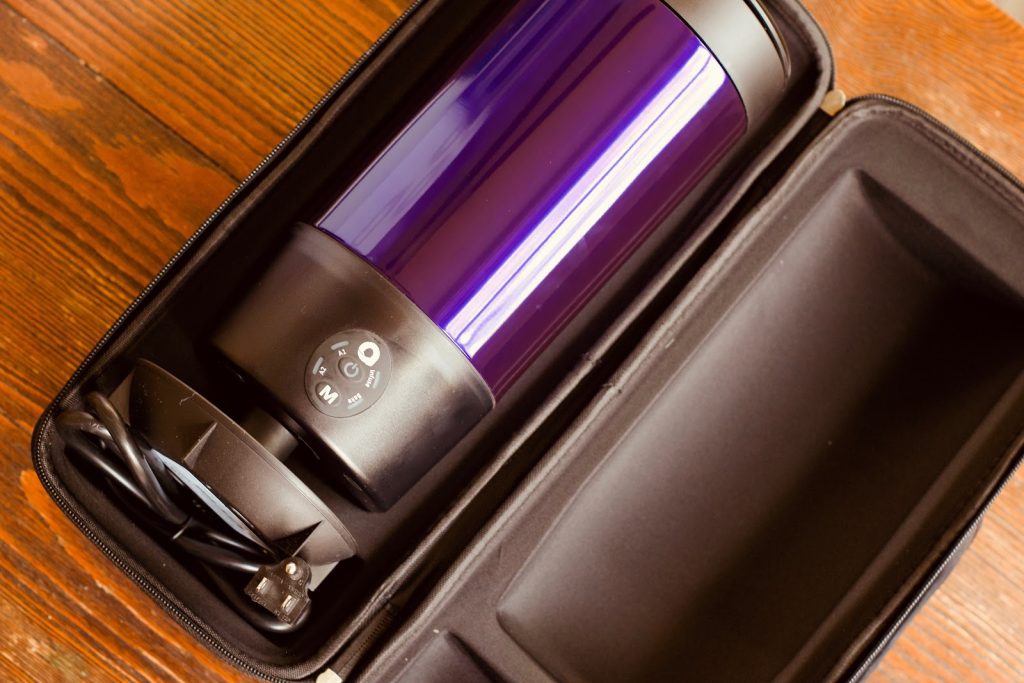 Step 2: Infusing with the Ardent FX
After your Cannabis is decarboxylated, let the device cool and pour in your favorite oil or butter. Hit the infuse button and come back an hour or two later to a perfectly infused oil. The infuse cycle runs as long as 3 hours, but you can turn the device off sooner than that.
A 3 hour cycle won't ruin your oil, but lab reports show there's no real difference in infusion rates after 1 hour, so you may as well save the energy and get to making some healthy edibles with your infusion.
Note: If you skip the step of decarb and try to just decarb your plant material in oil, testing shows that you'll only get about 20-30% activation. Make sure you always decarb first to get the most out of your plant material.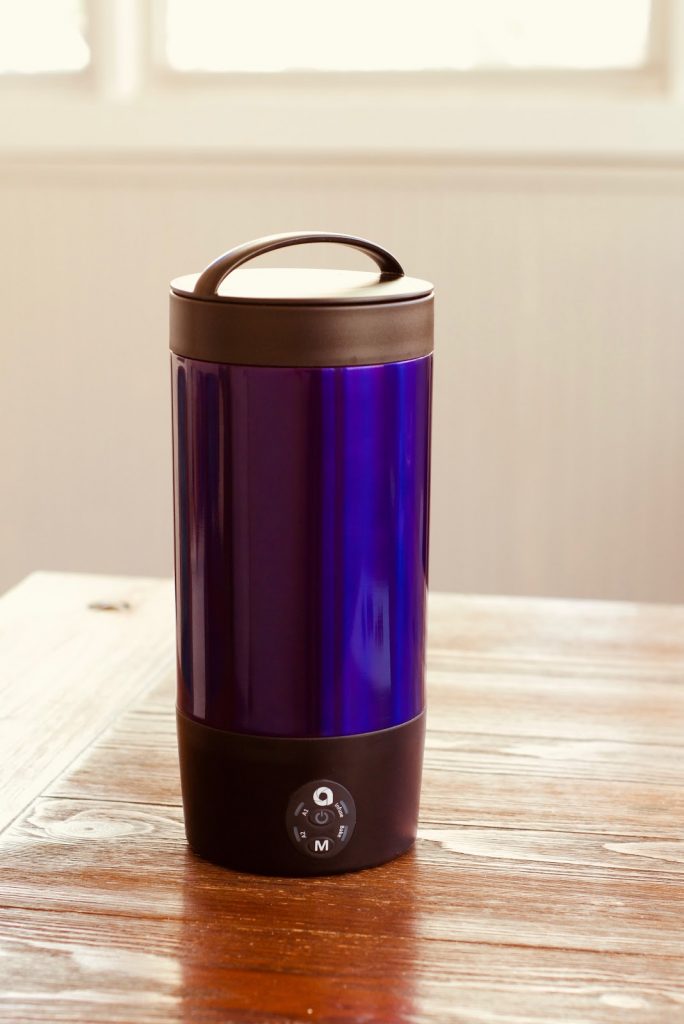 Step 3: Strain and Bake
After you infuse your oil, you can strain it out (you can use the Ardent Frainer, AKA funnel + strainer, or just a fine mesh colander). 
Put the purple chamber in the dishwasher.
You're done! Your oil is now ready to be made into infinite possibilities. You can make pain salve, cannabanana bread, or homemade weed lube. The sky is the limit (and depending on if you use THC, you just might reach it).
The Verdict: Ardent FX Review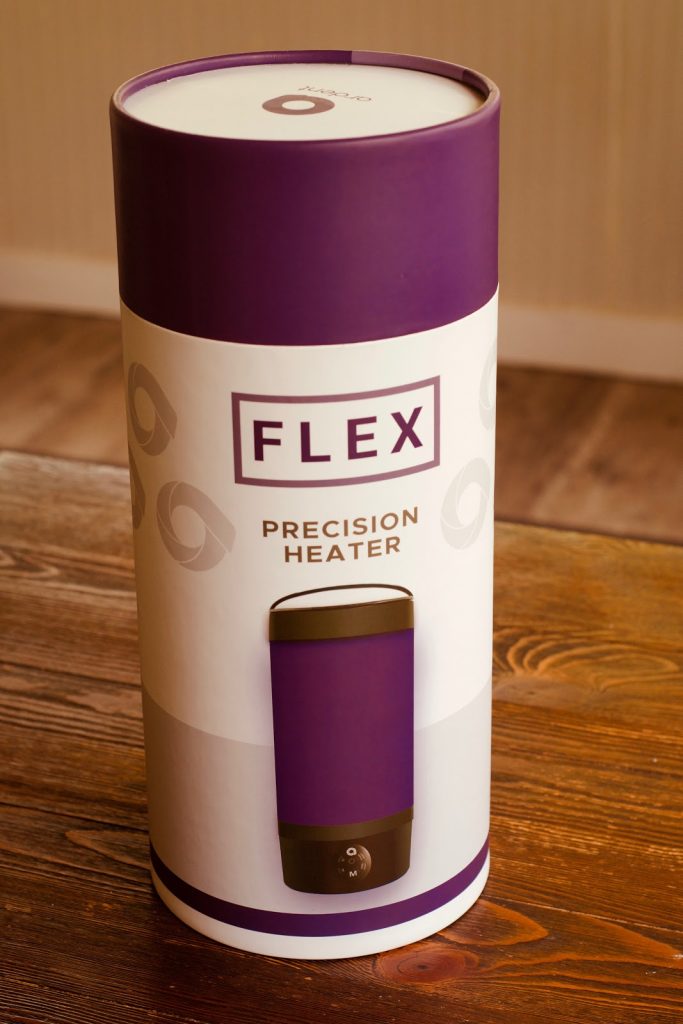 I only recommend and post things here that I use and that I love and this thing gets the Wake + Bake stamp of approval.
This is by FAR the easiest, cleanest, and most efficient decarb and infusion process out there.
I typically do a pros and cons list here, but the only con I can think of is that the cycle can be a little long (but that's what it takes to get a full decarboxylation). I wasn't paying that much attention, but I think it took almost 2 hours to run a cycle. So you have to account for that if you're planning on whipping up some brownies the same day as making your oil.
I probably won't be using any other device or method from here on out.
You can buy the Ardent FX here and get $30 off by using the code WAKEANDBAKE.
Note: When you buy products through our links, we get a kickback that supports our work here at Wake + Bake and can keep on testing and sharing free Cannabis recipes, health tips, and more. We don't put ads on this site, so we offer this as alternative win: win. We get a kickback sharing stuff we love at no cost to you. And we always strive to work with other independent businesses to get you the highest quality stuff and coupon codes to save you even more money. I wouldn't be here doing this without your support over the years, so thank you.
Frequently Asked Questions About the Ardent FX
When I asked the people of instagram to toss questions my way about the Ardent FX, most of the questions related to how they compared to the other devices on the market. So I'm going to cover all of that here. If you have other questions, just shoot them into the comments below or send me an email at [email protected] and we'll add them here.
The FX vs. The Nova (Now Redesigned as the Mini)
I loved my Nova, and still think it's a great budget option if you only need to decarboxylate and infuse small amounts at a time.
You can still decarboxylate up to 1 oz of flower or 5 oz of concentrates (compared to the FX's 4 oz flower capacity). And you can infuse small amounts in the Nova using the Infusion Sleeve or by using a small glass jar (a commenter below mentioned they found a pyrex jar with a pourable spout that fit perfectly…if you find something that works, add it to the comments!)
While the Nova isn't dishwasher safe, it does have a removable chamber that you can quickly wash. With very few moving parts, it's still very simple and convenient to clean.
The Nova decarbs and infuses small batches. The FX decarbs small to large batches, infuses, and bakes. The FX is also dishwasher friendly.
Nova vs. FX Cost
The Nova will run you about $130 less than the FX, so it's a great budget option for small batches.
I used to decarb in my Nova and then infuse in my MB2 to do my larger batches, so if you're planning on doing that, the FX is still a less expensive all-in-one option.
If budget is an issue and you only want to do small batches, the Nova is the best option on this list.
Because we have testing data on the decarb, we know that you'll be getting a 97% decarb on your plant material, which is something that the MB2 doesn't do at all. The Levo 2 does not provide data on their decarb feature, so we can't tell you for certain.
The FX vs. The Levo 2
According to Wake + Bake readers, size does matter. And so does strength. And so does convenience.
With readers who have used the Levo 2, the feedback has been "It's awesome. It's beautiful. It's convenient." But some also add, "the capacity is just too small."
Some readers have commented about the lack of strength of their oil in the Levo 2 because even their largest herb pod doesn't contain very much plant material (it can hold up to ½ cup).
Depending on the density of your plant material, if you were to fit 3.5 grams of 10% THC material in the device and infuse 1 cup of oil, your oil would come out at 7.5mg per teaspoon.
Some run a couple of cycles with each pod. Some put two pods into the device for each cycle. With the Levo 2 if you want more potency, you'll likely have to MacGyver a way that works for you.
If you're microdosing, this wont matter much. But if you're cooking for others who have high tolerances or if you have a high tolerance, this may be more hassle than it's worth.
I would say that if you order the Levo 2, the Herb Press accessory is essential. While the Levo doesn't make the strongest oil per teaspoon, it does have the least amount of oil loss out of any gadget I ever tried when you use the Herb Press.
Usually you have to MacGyver something to squeeze out all of your oil (a french press – which makes coffee interesting the next day, pressing your cheesecloth bag with your knuckles until they're sore, I even once used a potato ricer in a pinch and that worked pretty well).
As for decarb, you can adjust the cycle to any temperature for any length of time, so it leaves it up to the user to try and get the decarb results they're looking for.
This is awesome if you're doing a custom decarb to leave some raw cannabinoids in tact (which is what most Cannabis clinicians are currently recommending) and that's what I use the Levo 2 for now.
There's one downside that may not apply to anyone but me, but I feel like I have to mention it here. There is a little piece that comes along with the Levo 2. And if you use it, you can't use the device without it. I lost it and had to wait for a week to get a replacement.
If you're good at keeping things the size of a quarter from getting lost in your kitchen, that might work for you, but I'm a type A.5 personality (halfway between A and B) and my kitchen is B territory.
Levo 2 vs. Ardent FX Cost
The Levo 2 retails at $249 and the FX retails at $299.
But with the $30 off code (WAKEANDBAKE), that brings the FX down to $269.
Verdict: If custom decarboxylation and infusion temperatures and the added drying feature are important, and if you typically microdose your Cannabis anyway, the Levo 2 is the gadget for you.
Magical Butter vs. Ardent FX
The MB2 is one of the oldest Cannabis infusion devices out there and it's just that. An infusion device.
When I first started doing this, it was the only thing on the market and I thought it was really cool. As a matter of fact, I wrote a rave review about it and was using it to infuse large batches until I got the FX.
The company has decided that instead of innovating and creating something new with better functions, they'd just rebrand the same ole MB2 and call it a day.
The MB2 has a minimum volume to operate (2 cups of oil) so it's really only for large batches. You can't put it in the dishwasher which means a little more elbow grease on infusion days. 
To be fair, they do offer some accessories that are pretty cool. They have a decarb box that makes decarboxylating in the oven easier and the strainer bags included can also be used to make small batches of bubble hash.
While it was once my go to infusion method, I think they got outpaced by the other three options now available.
Magical Butter vs Ardent FX Cost
The MB2 is the most affordable device on the list at $189. So if you're just looking for a large capacity infuser (like if you already have a Nova or if you prefer your home decarb method to keep some of the raw cannabinoids in tact), it's budget friendly.
My Money's On: The Ardent FX
Here's why.
It's got the capacity of a Magical Butter, the convenience of a Levo 2, and the lab-tested reliability of the Nova.
It can decarb and infuse as little as 1 gram or as much as 4 ounces of flower. It has modes to decarboxylate THC, CBD, and CBG, so no matter what cannabinoids you're working with, or what ratios, you can do it in the FX.
Then you can just strain the plant material out and throw the entire thing in the dishwasher. It's so simple.
You can also decarboxylate and infuse concentrates directly in the FX.
I know you can even bake in it, so if you're living that kitchenette lifestyle, you can use it as a full on cooking device. I've heard of people making pasta and banana bread in it.
I haven't used the bake function just yet, so let me know what you'd like to see cooked in the FX in the comments below and I'll accept any (realistic) dare!
If you're looking to get your hands on the Ardent FX, you can use this link to grab this amazing gadget. Don't forget to use code "WAKEANDBAKE" for $30 off.
Note: If you already own an MB2, Levo, or Nova and still love it, that's awesome! I'm not saying you need the newest, most improved thing. It's kind of like when the new phone, computer, or TV comes out. Yours still works, but the quality of the new one might be higher. It's just the nature of invention.
Questions? Lay em on me in the comments below or by emailing [email protected]
With Fully Infused Love,
Corinne