One of the best things about starting a school for cannabis coaches (aside from getting to talk about cannabis, health and coaching all day long), is that I get to meet some of the most inspiring human beings.
Everyone who has come into the Cannabis Coaching Institute community seems to be passionate about different things.
It makes sense.
The plant has so many different uses that people are bound to choose their own thing to focus on. For me, that's still sharing DIY healthy recipes, using the plant for consciousness expansion/sanity and for conquering chronic pain.
For some cannabis coaches, it's working with pets, helping people lose weight joyfully, overcoming PTSD and trauma or -in the case of Coach Jackie Barlow- helping people overcome anxiety and depression.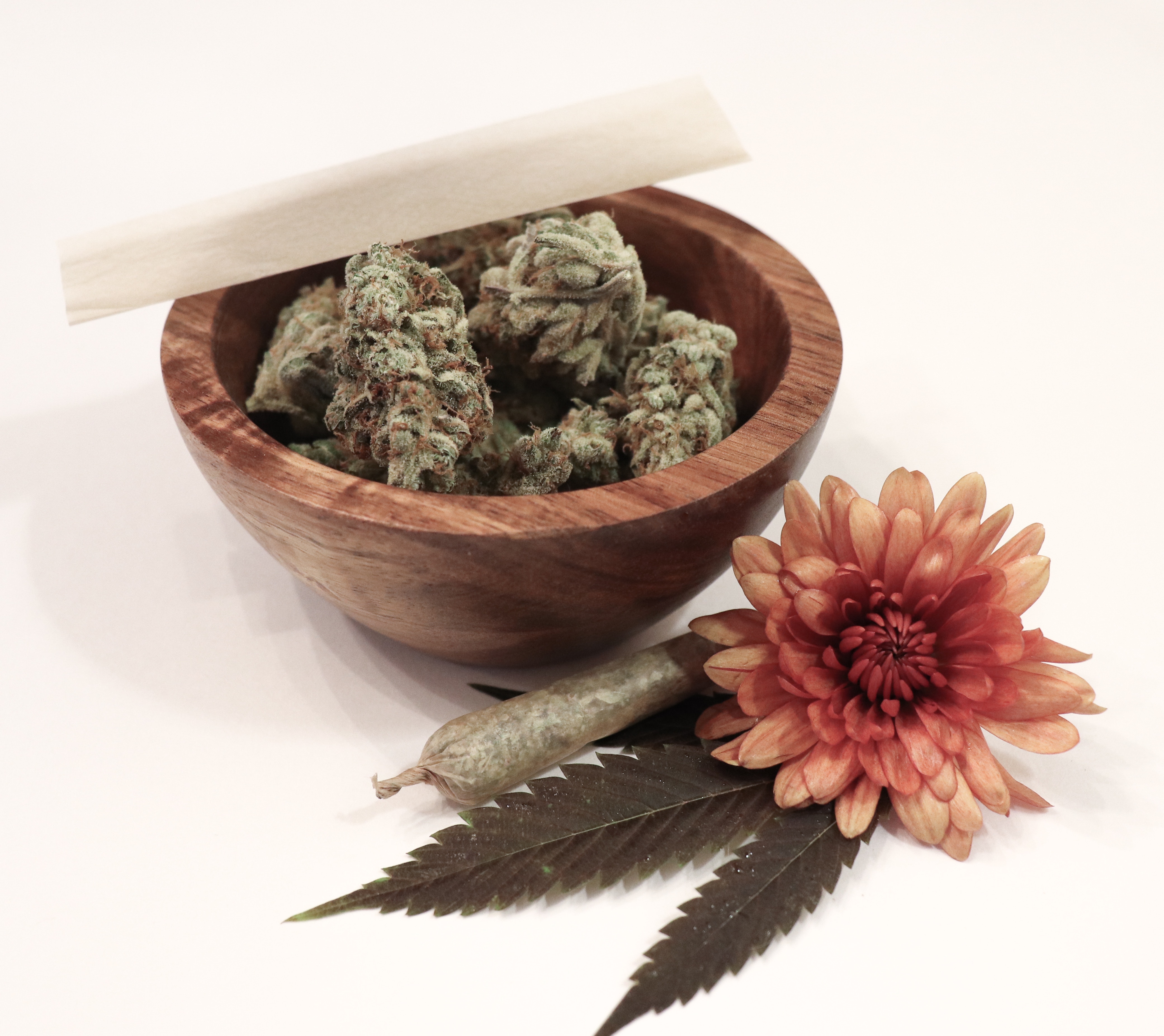 A Day in the Life of a Cannabis Coach
It's been a little over a year since I met Jackie – a cannabis educator and coach based out of Detroit who works with clients all over the US and Canada.
After reaching out to check in with her this week and hearing how many amazing things she was doing in the cannabis world, I knew that I had to share her story with you.
Because odds are that some of you are:
Looking for someone who can help you overcome anxiety and depression (Jackie's focus). And…

Want to get inspired by a woman who is really changing the way people work with health and cannabis.
In less than a year after becoming a certified cannabis coach, Jackie has become a legitimate leader in the cannabis industry.
RIght now, she's educating nurses and social workers about cannabis and is getting her work approved for CE credits so she can transform the medical system's approach to cannabis.
She's helped clients get off of medications and move on with their lives. One client even got off of 3 prescription drugs during their time together and told her "The magic's back!"
Every day, as the conversation around cannabis evolves, she says professionals are seeking her out as an expert in the field.
She's leading talks and workshops and says "the demand for more is endless".
Pretty dope, right?
When I first met Jackie, this wasn't her story.
At the time, I was in Hawaii and she was back on the mainland. On our first call, she shared that she'd just lost her job and was devastated.
It was a job that she loved, that she was passionate about, a job that paid well and offered her opportunities to grow as a person. And now it was gone, leaving her to wonder what direction to head next.
But Jackie was already passionate about cannabis and had a small edibles business side hustle at the time.
She was making less than $100 a week selling a couple of products and wasn't really putting too much time or energy into it. She knew it was time to make a decision.
"After watching your webinar, I danced around my house and was like, 'I found what I'm supposed to do with my life.'"
She joined us at the Cannabis Coaching Institute (formerly the Functional Cannabis Coaching Institute) and in less than 4 months, she was making over $1000 a week in her organic edibles business.
But more importantly, she learned how to educate others about cannabis in a way that is both approachable and backed by science.
The work she's doing in the world right now blows my mind.
In the process of becoming a cannabis coach, Jackie became so much more. She became a public educator, empowered cannabis advocate and skilled coach who is actually changing people's lives for the better.
How You Can Work with Jackie
If you're ready to learn how to use cannabis to overcome anxiety and depression and transform your health, or if you're looking for a medical cannabis educator to speak at your next event, you can contact Jackie at:
www.Fullbloomcannabiscoaching.com
Phone – 734-812-4833
You can also keep up with Jackie on social media:
insta: @fullbloom.coaching
FB: Jackie Barlow
FB: Cococanna Superfoods