Living in this small town on the Western Slope of Colorado has its benefits: the seemingly endless high mountain wilderness, the teeny tiny down-to-earth community, and let's not forget that weed is legal here.
But it has some major drawbacks as well: you're going to see everyone you know at the one coffee shop in town (heaven forbid you go through a breakup), there's not a dispensary in the entire county yet, and it is drier than a popcorn fart out here.
While CBD Massage oil might be a nice addition to date night or a self-care routine in other places of the world, it is a necessary part of life here.
Not only has CBD massage oil been wonderful in reducing daily tensions and aches, using CBD massage oil regularly has completely gotten rid of some rough, bumpy, and red patches on my skin, helped me manage an extreme case of pruritus when I was pregnant, and has kept my skin in excellent condition during the driest time of the year.
CBD Massage Oil Benefits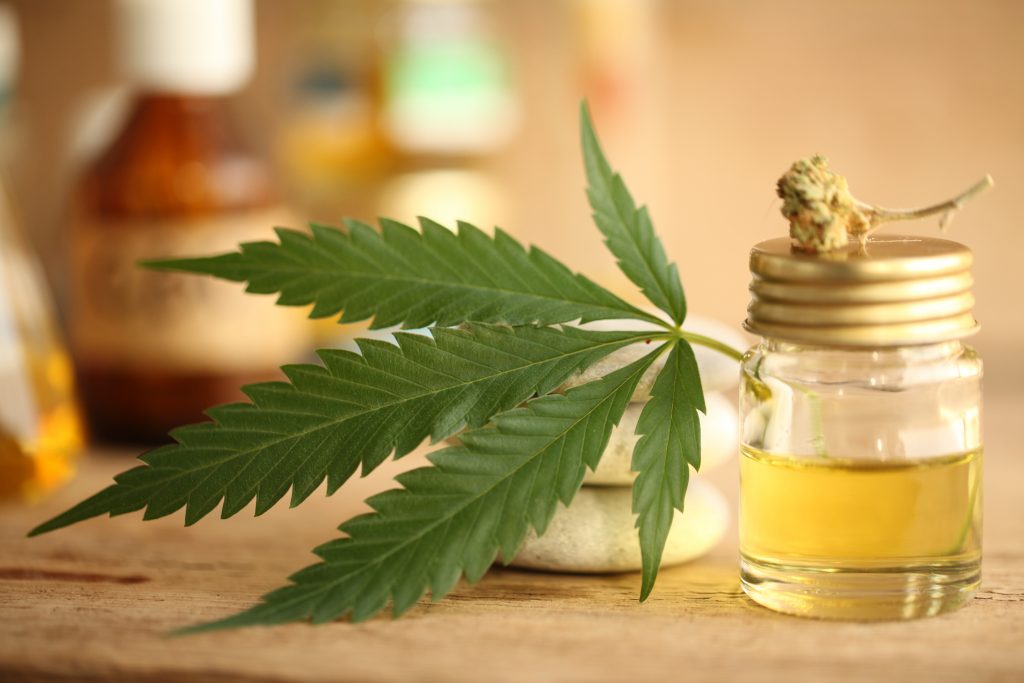 I'm not the only one singing the praises of topical CBD oil. Even though we still have limited research on how exactly CBD works when it's applied directly to the skin, anecdotal evidence suggests that CBD massage oil could potentially do so much more for you than help you relax at the end of a long day.
Early research suggests that when applied to the skin, CBD massage oil or other topical CBD products could potentially reduce inflammation directly on the skin and may contribute to reducing the symptoms of things like atopic dermatitis, eczema, psoriasis, and acne and could potentially aid in wound healing and in the modulation of hair growth.
Many people find that using CBD Massage Oil helps reduce muscular tension and tension-related pain more than traditional massage oil. All over the US, massage therapists now offer CBD massages because their clients are having such great results from incorporating CBD.
While we love that CBD massage oil is making its way onto the massage table and into stores, making this CBD massage oil recipe will save you so much money over store-bought products, and costs a fraction of the price of getting a CBD massage at a salon.
Once you know how to make CBD massage oil, you can control the ingredients to avoid common preservatives and fragrances that can negatively impact the skin. You can also add other herbs and cannabinoids as desired to make custom CBD massage oil blends that work best for you.
One major benefit of making your own CBD massage oil is that you can make it a part of your daily routine without spending hundreds of dollars every month just to feel better.
How to use CBD Massage Oil
Whether or not you've used CBD massage oil in the past, make sure you test your homemade version on a small patch of skin first. This is especially important if you have sensitive skin or if you have any allergies.
Even if you're not typically sensitive, use a very fine mesh strainer to make sure all of the plant material has been removed. Small pieces of flower or herbs can irritate your skin.
To get the greatest amount of benefits from CBD Massage Oil, the most important part is to take the time to rub it into your skin. Depending on the type of oil you use, it can take a bit of massaging and time for it to absorb into your skin.
Jojoba and Sweet Almond are my favorite carrier oils for this CBD massage oil because they absorb much faster than coconut oil or MCT oil and stay in a liquid form even when cold, so they can be stored in a pump bottle.
Don't get dressed too soon. If you're giving yourself a daily massage with this CBD massage oil (highly recommended), do it in the morning or evening when you don't have to rush to put on clothes or hop right into bed. Give the oil time to absorb so it doesn't rub off on your clothes or sheets.
Where do I get the CBD flower to make this recipe?
You can use any flower that you have on hand to make this CBD massage oil. If you're looking for a source of affordable high-quality organic CBD or CBG flower (one that also supports a small and very cool women-owned business), I highly recommend Sacred Smoke Herbals.
You can now buy CBD and CBG flower in the US and have them shipped directly to your door.
Do you need to decarboxylate your CBD to make massage oil or topicals?
If you're attempting to make a true CBD massage oil, then yes. Your CBD flower must be decarboxylated before infusion.
If you're interested in making a massage oil that contains mostly CBDa, you can skip decarboxylation.
We know much less about the acidic forms of cannabinoids like CBDa or THCa, but the more we learn, the more we're finding that they have their own medicinal properties that may work better for some than CBD or THC alone. If you want to experiment, skip the decarb process.
If you'd like to go with a tried and true CBD massage oil, make sure to decarboxylate your flower first.
I used the Ardent FX to decarb, infuse and strain this CBD Massage Oil all from one gadget.
CBD Massage Oil Recipe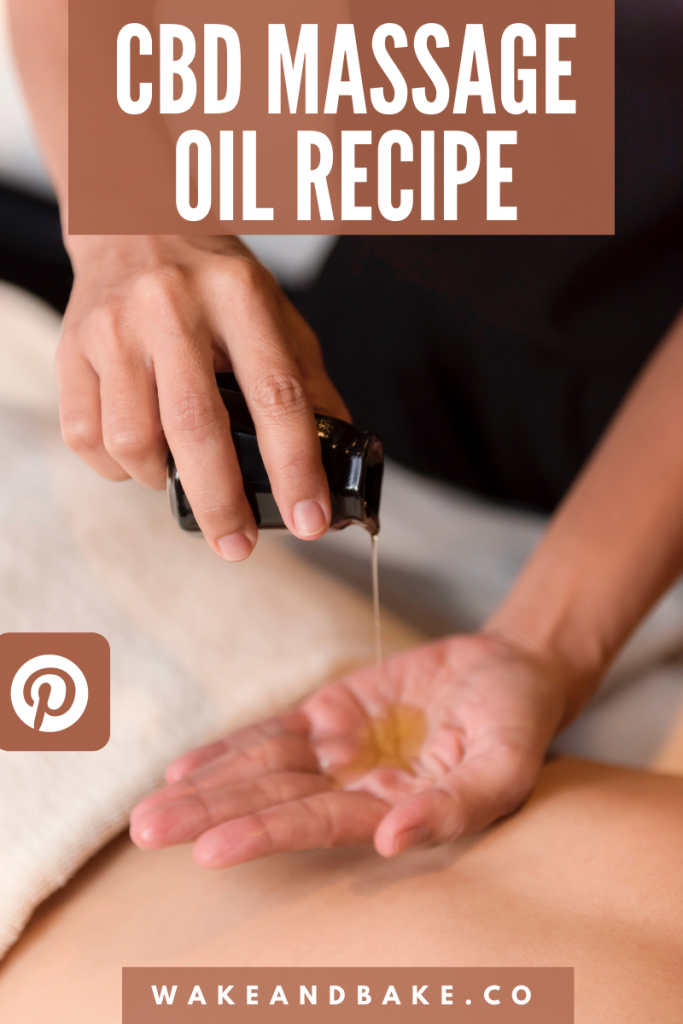 1. Using the mason jar method, an Ardent FX or the Magical Butter MB2, combine:
14 grams decarboxylated high CBD flower (I get mine here)*
2 cups Sweet Almond oil or Jojoba Oil – some people also like MCT oil as a carrier oil, but I find it to be a bit greasy for this recipe
(optional herbal add ins: ¼ cup calendula, chamomile, or lavender)
2. Infuse as directed from whatever method you're using
3. Strain plant material out of oil.
4. Pour oil into a pump bottle and apply liberally during massage or self-massage.
*Use the free dosage calculator and adjust the amount of flower and oil to your desired strength. At 15% CBD, 14 grams in 2 cups of oil makes an oil that is about 20mg CBD/tsp. Make sure the oil covers your flower and herbs completely before infusing.
Did you make it? Let me know how it went in the comments below. Questions? Put em in the comments or email [email protected]. We LOVE hearing from you!
With love,
CT