I'm going to skip all of the himming and hawing for this post and get right to the point:
Muscle and joint pain sucks. CBD salve can help.
I don't know anyone who doesn't get achy every now and again, and many people in my world suffer from things like chronic pain and arthritis. That's why this year, I'm gifting this pain-relieving salve to everyone I know.
There's another reason that I'm choosing this over holiday gifts. It's the easiest thing you can possibly make.
After you infuse the oil, it's a matter of melting 3 ingredients in a makeshift double boiler, adding essential oils, and pouring the mixture into containers.
You can literally do it on Christmas Eve and you'll be everyone's favorite Cannabis elf.
As an added bonus, CBD salve is a great way to open the conversation up around Cannabis in your family or community. It's fully legal (in most states), so you can gift it at work and give it to grandma.
In order to whip up a big batch of this simple and easy CBD Pain Relief Salve, I used my Nova Decarboxylator and a Magical Butter MB2. (I used to use the MBM but now I prefer the Ardent FX because it decarbs and infuses all in one machine). With about 15 minutes of prep, straining, and clean up, I was able to make enough CBD infused coconut oil for 16 of these gift-sized CBD salves.
Buying CBD Flower for Salve Making
I've been using Sacred Smoke Herbals for almost a year now and tested salves using their buds. Their flower is high quality, affordable and is organically grown. I smoke it, vape it and put it in edibles and topicals that I use every day.
Highly recommended if you don't already have access to high CBD or CBG flower. You can go here and get 15% off your order using the code WAKEANDBAKE.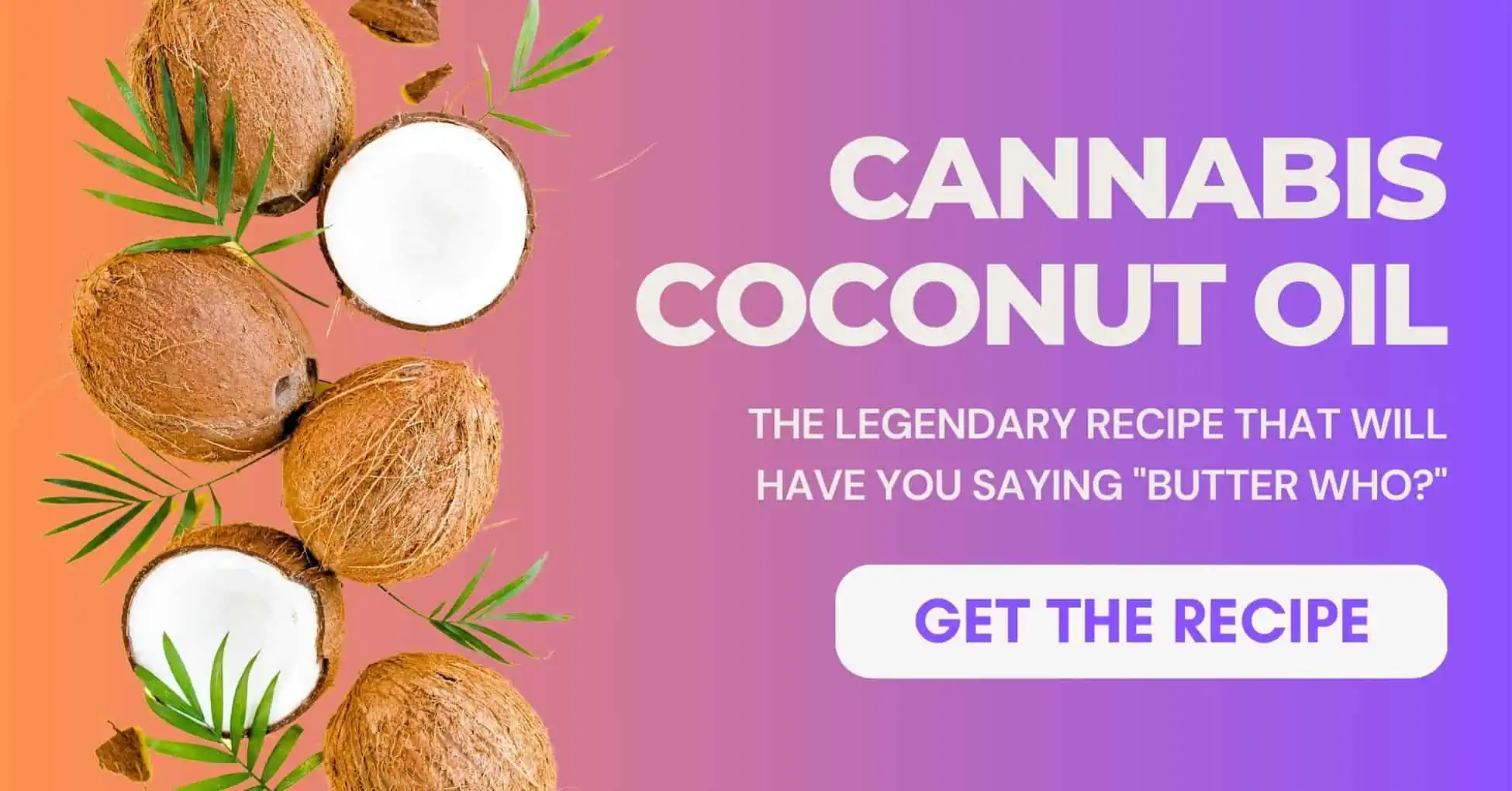 CBD Salve Recipe Notes
Use high-quality essential oils. I tried three batches of this recipe with cheap essential oils because they were what I could find and it didn't have the same kind of kick that the final batches did.
You can make each salve between 200-400mg of CBD depending on how much infused coconut oil you use and the potency of your plant material.

You can use infused or non-infused olive oil in this CBD salve recipe or can sub all of the olive oil for coconut oil.

If you use a full cup of CBD coconut oil for the recipe, the resulting salve will be a bit firmer when cooled. You can also add more beeswax if you'd like a firmer salve.

All in all, it cost me about $8 each to make 16 of these that were about 200mg CBD each.
CBD Salve Recipe
This recipe makes 4 – 2oz containers of pain-relieving CBD salve that ended up being 200-400mg of CBD each (see notes). Use the dosage calculator to figure out the dosage of your salve.
Ingredients:
1/2 cup CBD Infused Coconut Oil
1/2 cup Olive Oil (can be infused to make the salve stronger or you can use a full cup of CBD infused coconut oil)
4 Tablespoons Beeswax
80 drops each of:
You can use more drops or less as desired but this was the sweet spot when we tested using these oils.
Method:
Make the CBD Infused Coconut Oil
Decarboxylate 14g high CBD flower in an Ardent FX Decarboxylator or using your preferred method for decarbing CBD. If using the Ardent Nova, run the cycle once and then let cool for 30 minutes before running a second cycle.
Infuse 2 cups of coconut oil with decarbed CBD using a Magical Butter MB2, the crockpot method or whatever method you love. (As I mentioned above, I now prefer to use the Ardent FX because it decarbs and infuses all in one).

Strain CBD plant material from the oil.
Make the Salve
In a double boiler, or makeshift double boiler, over medium heat, combine:
 Once melted, add 80 drops each of:
5. Stir to combine and pour into 4 – 2 oz containers.
6. Cool. Cover. Label.
When you make this recipe, let me know how it went in the comments. I hope you love it! (If you do and you want to learn more about the health benefits of Cannabis, check out The Cannabis Coaching Institute)!
With love,
Corinne