This cannabis infused guacamole was one of the first recipes the farmer and I whipped up after coming down from our Wake + Bake inspired sugar high, and it made me instantly realize how incredible sugar-free edibles are.
After years of sugary, vegan and gluten-free baking, a light switch turned on – illuminating a new dimension of edibles.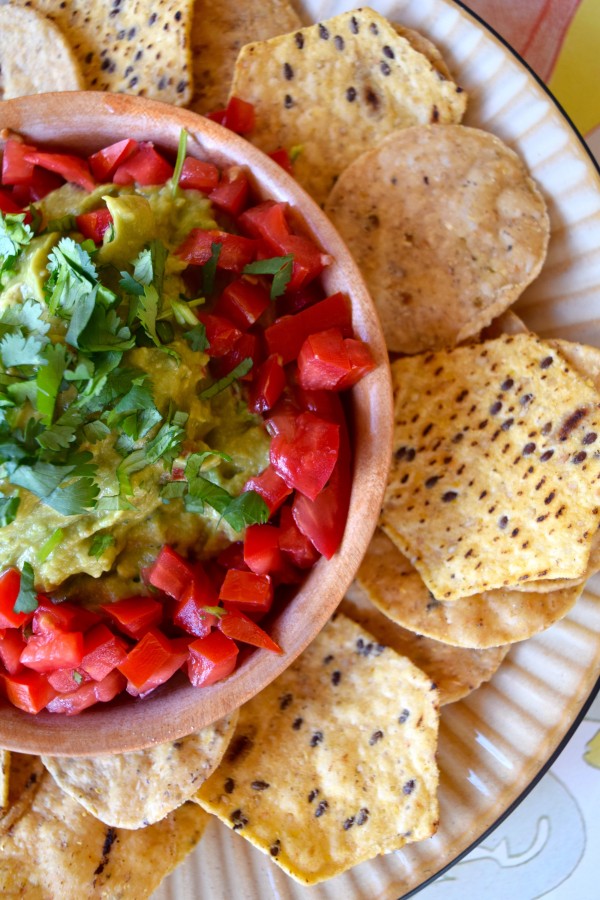 Leaving the sugar behind definitely creates a less "peaky" (and more enjoyable) experience.
The sugar roller coaster that you go on when you chow down on some regular special brownies can seriously impact not only the potency and effectiveness of the edible, but also your overall mood and energy levels.
These days, I find it difficult to function on conventional baked-good-style edibles and unless it's a special occasion, I usually make raw edibles or sugar-free recipes (like this one) or just add VG tincture to my morning fat coffee or afternoon smoothie.
The high fat content in the avocados for this ganja guacamole seemed to make the recipe more potent.
I can't be completely sure if it was the fat in this recipe or if it was just something random, but figuring out the dosage of edibles in this recipe seemed to be a bit more complicated than accounting cannabis coconut oil alone.
Either way, you really can't get me to shut up about fat these days.
Dietary fat has been stigmatized for far too long, and I'm on a dual mission to make cannabis and fat seen once again for the health-promoting beasts they both are.
Game on.
Cannabis Infused Guacamole
(Paleo, Ketogenic, Vegan, Gluten Free, Sugar Free, Raw… It's all the things!!!)
1. In a medium bowl, smash together:
3 Ripe Avocados
4 tsp Cannabis Coconut Oil (room temp) or infused mct oil
Juice from 1 Lime
1/2-1sp Salt
Pepper to Taste
2. Mix in:
1/2   Diced Onion
2 Cloves Minced Garlic or 1 Clove Elephant Garlic
2 Diced Heirloom Tomatoes (or Romas)
Pinch of Cayenne (optional)
1/8 Cup Super Finely Chopped Cilantro
3. Serve with:
Food Should Taste Good Multigrain Chips or
Late July Quinoa Tortilla Chips or
Jackson's Honest Sweet Potato Chips (Paleo)
serves 4 (contains 4- 1 tsp doses of cannabis oil)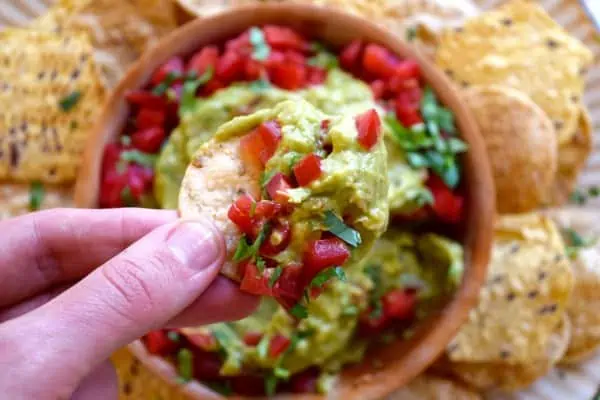 [sp_recipe]