So after I shared my personal healing with cannabis story, I really wanted to switch things up and post something totally unrelated.
Gluten-Free, Vegan Pot Tarts, Anyone?
I have a few friends who were also overweight growing up and we used to sit around and share our secret "fatty tendencies". Such as:
eating the chocolate all round the Kit Kat, then breaking apart the wafers in layers and eating them individually.
making a half a loaf of cinnamon sugar toast as an after school snack.
and putting butter on pop tarts. Because, yes… that's a thing.
I left these vegan cannabis infused pot tarts unfrosted, so you can put whatever you'd like on them.
Wake + Bake has a bunch of infused frostings and icings, including a High Chai Icing which is ridiculous on cinnamon brown sugar Pot Tarts. You could also google a good vegan frosting recipe. OR you could say 'fuck it' and put butter on these vegan pot tarts.
I worked in the food industry long enough to know that people order veggie burgers with bacon. I'm not here to judge.
I'm just here to nudge you in the Cannabis Infused Pot Tart direction and after that, it's all you.
POT TART RECIPE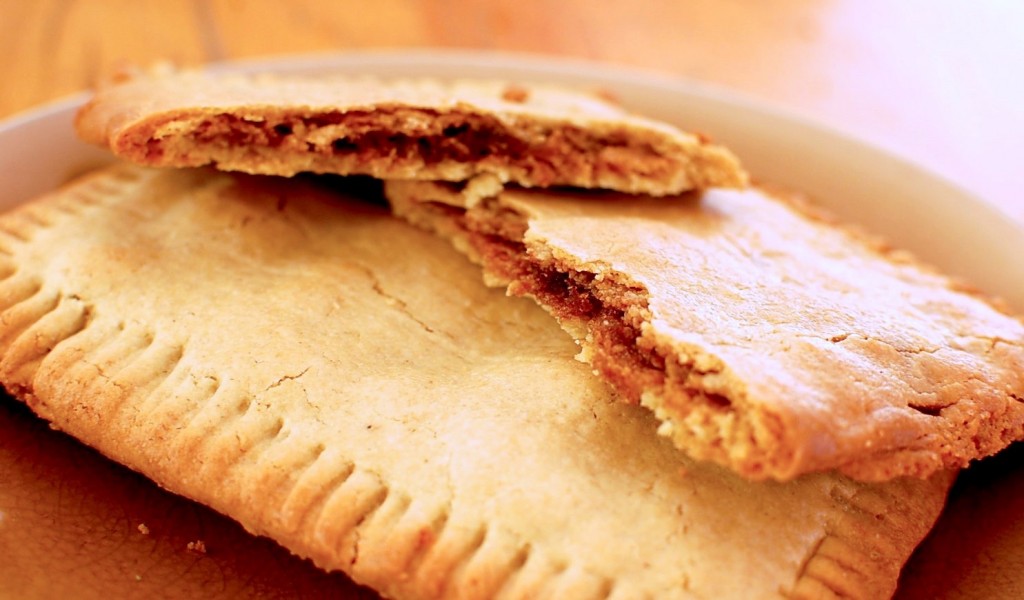 1. Line a baking sheet with parchment. 
Oven = 325°
2. In large bowl, whisk together:
1 1/4 Cup Gluten Free or All Purpose Organic Flour
Dash o' Real Salt
1/3 Cup Organic Sugar
3. In medium bowl, combine:
1/8 Cup Cannabis Coconut Oil (melted)
7/8 Cup Organic Coconut Oil 
1/4 Cup Nut Milk
1/2 teaspoon Vanilla
4. Combine wet & dry ingredients. Mix!
5. Knead dough until smooth.
6. Turn dough out onto a sheet of parchment paper and cover with another sheet. Roll out to 1/8 inch thick. 
7. Cut into Pot Tart shaped rectangles. Move to prepped cookie sheet and spread on your favorite jam (about 1/8 inch thick) or
7b. For Cinnamon Brown Sugar Pot Tarts- In a small mixing bowl, combine 1/4 cup brown sugar, 1 tsp Vietnamese cinnamon, 1/2 Tablespoon gluten free flour. Spread this on the bottom layer of the pot tart to about 1/8 thickness, leaving about 1/4 inch around the edges.
8. Cover the rectangles with rectangles. 
9. Press with the flat edge of a fork to seal edges.
10. Bake until golden with darker edges about 18-25 minutes.
Okay! What are you putting on these pot tarts? Let her rip in the comments section below!
Much love,
Corinne