High for the Holidays (Digital Download)
00002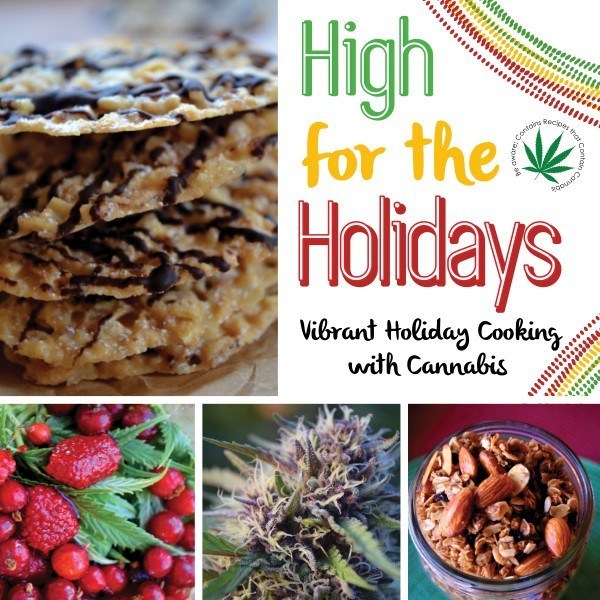 What would the holidays be without an annual trip to that spot between the garage and the garbage cans behind your mama's house to take a toke with your cool uncle?
Sure, we're learning more every day about the healing power of cannabis and there's more information now about cannabinoids, terpenes and flavonoids that paint a picture of what a medicinal plant marijuana really is.
But let's get one thing straight, you don't really need a spoon full of sugar to help this medicine go down. That's because cannabis is… holy shit… I'm going to say it… It's FUN. Yes, it's fun to smoke and eat cannabis, and at that stressful time of year when things are supposed to be fun, but are really damned depressing and materialistic, we could all use a little fun medicine.
I wish you the most delightful holiday season filled with nothing but highly vibrational fun and wanted to create some recipes to help inspire you along the way.
High for the Holidays is the Wake & Bake guide to festive edibles and I'm so excited to share it with you.
From homemade hot cocoas and cookies to ice cream and gingerbread truffles to shmashed taters and easy Ethiopian dishes, High for the Holidays is filled with inspiration to create delightful, healthy, cannabis-infused meals and treats for all of your holiday parties and gatherings.
Thank you for supporting this site with purchases made through links in this article.