The day the lab results from Ardent Cannabis came in that inspired this Cannabis Cocoa Butter Recipe, I sent the link to almost everyone in my phonebook.
In their many years of running lab tests to help cannabis home cooks navigate the murky waters of dosage and extraction, Ardent recently found that one of the best fats for extracting cannabis is cocoa butter.
As a matter of fact, cocoa butter tested at a whopping 97% extraction rate.
You may be saying, "Duh, Corinne. Obviously. Cocoa butter is a fat… cannabis loves fat. Makes sense."
Some people have been saying that cannabis cocoa butter is the best for a long time.
But cocoa butter is one of those mediums I've heard debated in the world of edibles for years. Some swear by it, and some say they don't think it works well.
No need to guess anymore. It's official. Cannabis cocoa butter is one of the best infusions we've got, and thanks to Ardent, we have the lab reports to back it up.
In this post, I'll show you how to infuse weed into cocoa butter, discuss what you can use cannabis cocoa butter for, and we'll go over some of its benefits.
Let's go!
Benefits of cannabis-infused cocoa butter
One of the most significant benefits of weed cocoa butter, aside from the fact that it sucks up cannabinoids like almost no other substance on the planet, is that it's solid at room temperature, which is so helpful when creating any edibles recipe that requires a firm base.
Cocoa butter is also an excellent ingredient in topicals focused on hydration and skincare and is perfect for making quick healthy weed chocolates and cannabis suppositories.
However, (like everything else – including cannabis), cocoa butter isn't for everyone. It can also cause skin reactions and digestive issues for some folks, so this may be one to skip if you're sensitive.
What can you use this weed cocoa butter recipe for?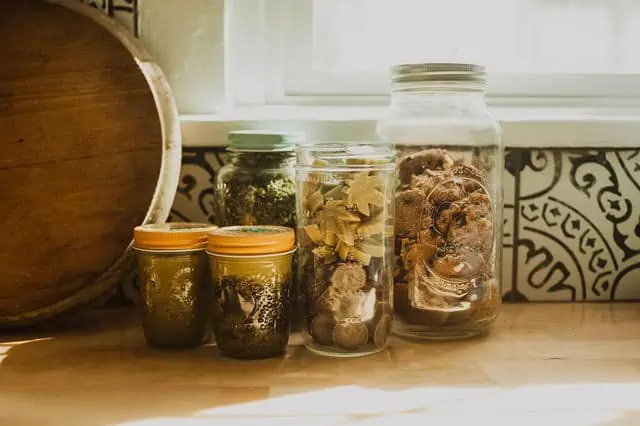 I was at a cannabis ladies brunch and was asked about what my favorite thing is to bake. I responded with "… suppositories".
For cannabis infusions, suppositories and chocolate are my go-to's for making a quick batch of an edibles recipe. I always have both in my fridge at any given time.
Weed Suppositories can be used vaginally or anally (with very different effects).
Cannabis chocolate melts in the mouth, giving it well-rounded sublingual and edible benefits ( in my experience, the effects come on more quickly and then stick around longer).
When you use the base of cannabis-infused cocoa butter, weed chocolates and suppositories don't melt at room temperature like they do when you add infused coconut oil, making them more portable.
This weed cocoa butter will melt at 93-101f, making it room temp – but not hot car-friendly.
How to make marijuana cocoa butter
You'll need:
a mason jar/ crockpot/ Ardent FX
1 cup cocoa butter
15 grams Plant material – Can be made with THC, CBD, or CBG flower (see dosage notes for more info)
Cannabis-infused cocoa butter recipe
Ingredients
A total of 15 grams of plant material/flower. I used:
5 grams high THC plant material (20%)
5 grams CBD (23%)
5 grams CBG (12%)
1 Cup Cacoa Butter or Cacao Butter
Method for making weed infused cocoa butter
If using an Ardent FX (code WAKEANDBAKE for $30 off):
Put cocoa butter into the infuser, then add cannabis.
Press the a1 button and let it run a cycle
Strain the plant material (I highly recommend
)
Save your raffinate and store the infused cocoa butter in a cool dark place.
If using a mason jar or crockpot:
Go here to use the mason jar method
Click here to learn the toss it in the crockpot method
You can use any way you like for infusing, including sous vide, investing in a double boiler, etc. the goal is to keep the infusion consistently at about 190 f for about 2 hours.
Dosage Math: How strong is my cannabis cocoa butter?
After using the edibles dosage calculator my weed cocoa butter recipe worked out to:
If you'd like to replicate this recipe at this approximate dosage, find lab-tested cannabis with approximately 20% THC.
For CBD and CBG flowers, I used the lab-tested flower material from Sacred Smoke (code WAKEANDBAKE for 15% off). If your cannabis is untested, you can use this guide to estimate the amount of THC in weed.
Once you have an idea of the percentages, you can use the free dosage calculator here.
No dosage math is perfect (even tested percentages from plant material, concentrates, and edibles found in stores can vary from the actual amount of cannabinoids present). We're just trying to get in the ballpark, so we have an idea of the starting point.
This is my personal protocol:
do the dosage math
make the batch
label it
test the dose
increase the dose slowly
track the effects
adjust dosage and timing if necessary
Can you make this with hash/concentrates?
Yes. Hash and concentrates need to be decarboxylated before adding them to melted cocoa butter and mixing thoroughly. 
I love infusing things like cocoa butter with hash and concentrates because it's faster, cleanup is a breeze, and they can be easier to dose.
How I test my edibles recipes
When I'm testing THC edibles recipes, I start with a dose I think is 2-5mg, wait for a couple of hours to pass before I take anymore, and check in with how I feel throughout the process. I've had too many surprising experiences with edibles recipes that are more potent than I think.
For this reason, I always test my base before adding it to other recipes.
Remember that eating THC changes the human body and becomes a much more psychoactive long-lasting metabolite (11 hydroxy THC) that can cause extreme discomfort if consumed in the wrong dosage, set, or setting.
Looking for more?
Click here to learn more about decarboxylating weed, the endocannabinoid system, or weed lube (it's a thing 😉). If you want a complete walkthrough of my favorite edibles recipes, recipe cards, and more, sign up for my Cannabis Cooking Masterclass here (you can learn how to make infinite edibles, topicals, and tinctures for the cost of a couple dispensary candy bars).
With love,
CT