So guys… remember when I was in High Times?
No?
Well, it happened.
The Wake + Bake recipe for the World's Healthiest Pot Brownies was featured in the Psychadellicatessen section of the magazine and it was literally a dream come true.
In my earliest 20's, I used read High Times while smoking weed in a walk in closet, in a shitty apartment, with my roommate in Fargo, ND.
I would joke about how I was going to write for them someday, or lose 60 lbs and become the classiest Miss High Times in history.
Well, I never became the first fully clothed Miss High Times, but I did lose that weight, start this killer cannabis blog, and got one of my recipes in the most famous cannabis publication of all time.
And… that's the stuff fucking dreams are made of.
I told my mom, who promptly went to Barnes & Nobles and picked up 5 copies. In your dreams, you never imagine that your mom is going to go to Barnes & Nobles to buy a stack of High Times, so that was just a bonus.
It should have been one of those things that I couldn't stop talking about.
But I didn't even take a moment to enjoy it or even think about the fact that I'd reached one of my biggest goals since I started this whole Wake + Bake thing.
I was just way too busy trying to one up myself.
So I just kept on developing new recipes, working on Dazed + Infused, learning more about cannabis and health, and kept plugging away with my life without even stopping to let it sink in.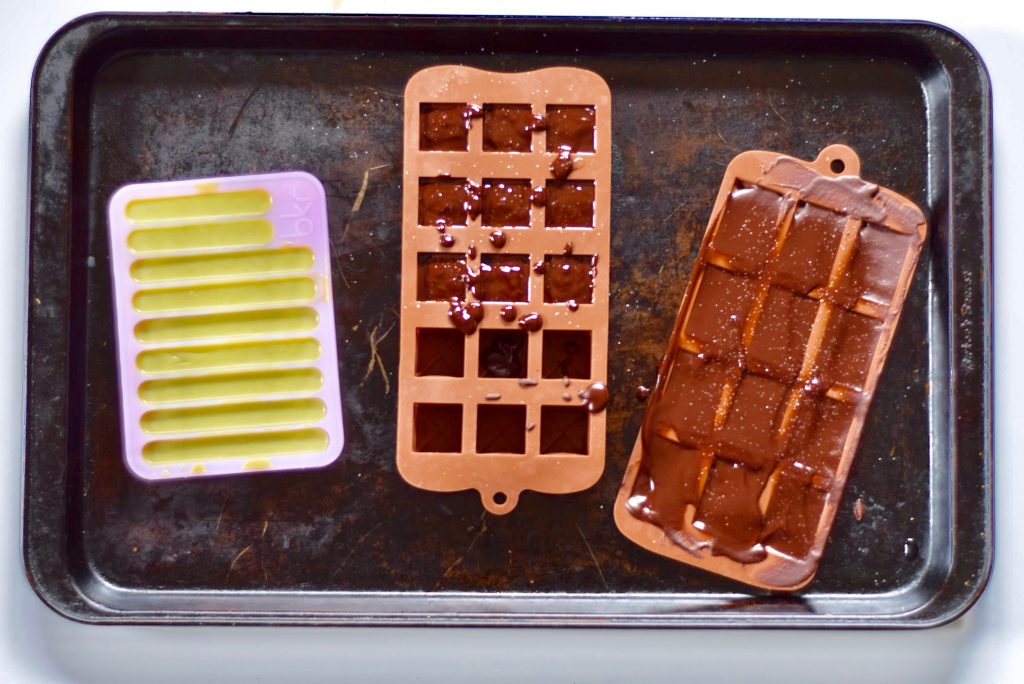 And then I woke up this morning, and started brainstorming what to call these simple and delicious cannabis chocolates and came up with this super original title:
The Healthiest Cannabis Chocolate Recipe in the World
And I was like, "I think I did that already."
And then I was like, "Oh yeah… for High Times."
And THEN I was like, "HOLY SHIT… my recipe was in HIGH TIMES!"
And then I almost had a panic attack because I was so excited.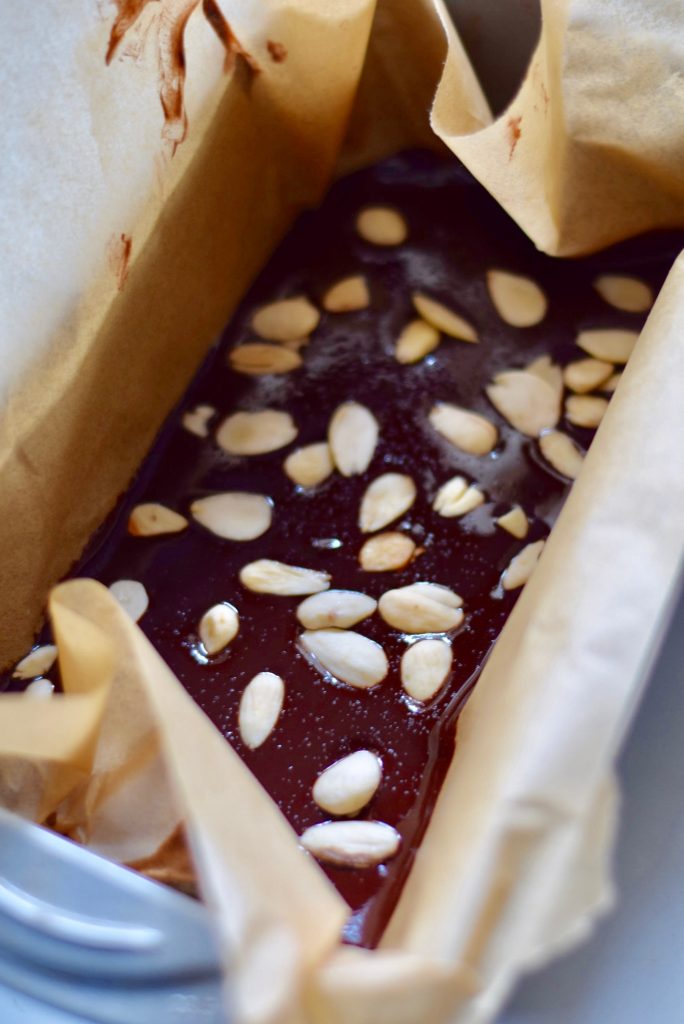 So this is one of those annoying self-indulgent self-realization blog posts (kind of like the Cannabis Grilled Cheese one), because I never want this to happen again.
I never want to miss out on the really exciting, "fuck yes that happened" moments because I feel like it's still not good enough or it's not serious enough. I never again want to feel like I'm too serious to get super nerdy excited about seeing my food porn in High Times.

I never want to keep using the same damn title for a recipe because I can't slow down and take in what I'm actually doing here (aside from making bad jokes, cussing to make my mom mad, and taking too many pictures of weed food).
Because what I'm doing here… I mean, what I'm really trying to do here is…
Easy Vegan Cannabis Chocolates (paleo and vegan friendly)!
These weed chocolates are sweetened with maple syrup and contain some nutritional powerhouses- organic cocoa butter, cacao, and cannabis coconut oil. Chocolate has gotten a bad rap because of all the processed sugar, but these homemade cannabis chocolates are different.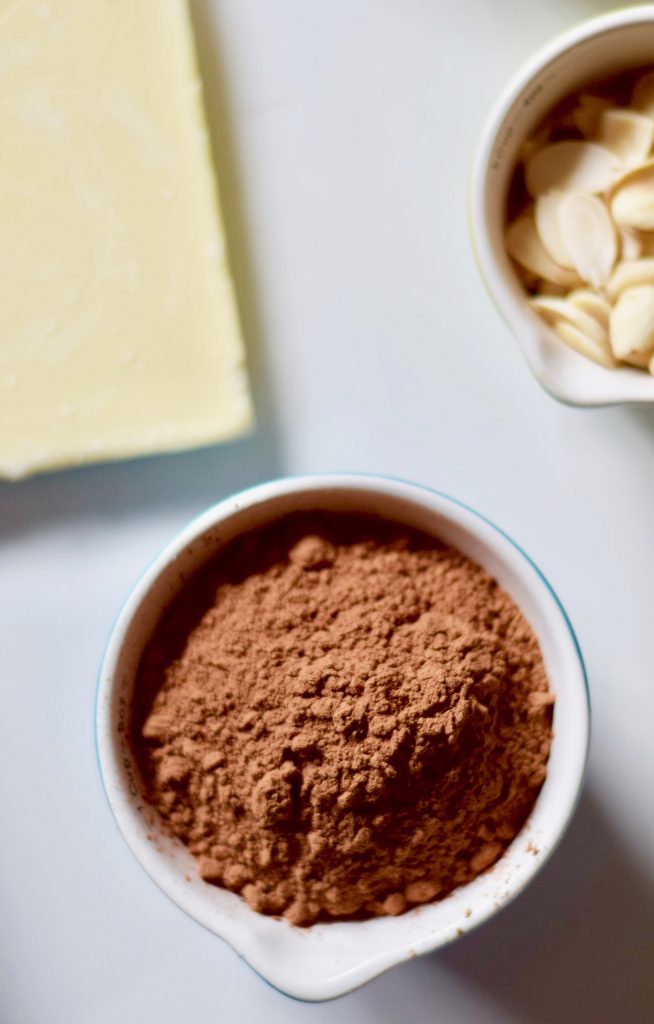 Cacao, cocoa butter and coconut oil are loaded with macro and micronutrients which makes these incredibly satisfying and won't detract from any weight loss plans as long as you indulge in moderation. If you're avoiding all forms of sugar or have issues with blood sugar, swap the maple syrup for stevia or monk fruit (to taste).
They hit almost every dietary restriction that I know of. They're vegan and gluten free. They're also paleo, candida diet and keto friendly (skip the sweetener or use an alternative that feels good).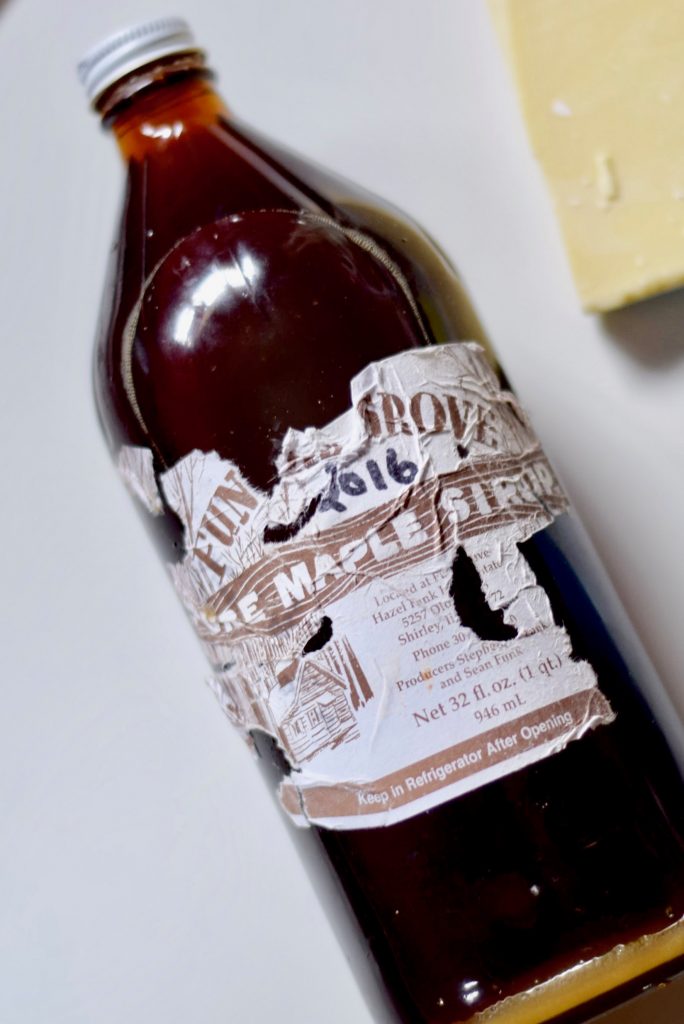 I can't think of anyone who can't eat these, unless you have the kinds of friends who don't eat chocolate… In that case, you should get some new friends.
You can add your favorite nuts seeds, dried fruit, coconut flakes, protein powder (for gain), and organic CBD Oil if you are using a low CBD strain.
I love adding protein to this recipe to help stabilize blood sugar and prevent the peak and crash that can come with sweetened edibles.
Here's the recipe. I hope you enjoy it and that they help you slow down, relax, pat yourself on the back and enjoy the fuck out of your own life.
Ingredients
Method
Melt Cocoa Butter in a double boiler or makeshift double boiler (glass or metal bowl on top of a small pot filled 1/4 full with water) over medium heat.

Once Cocoa Butter is melted add Cannabis Coconut Oil and whisk to combine.

Once the Cocoa Butter mixture is melted and thoroughly mixed, remove from heat and add maple syrup. Whisk well.

Add Cacao Powder and Vanilla Extract.

Pour chocolate into molds or into a parchment lined baking sheet. (I like these for chocolate bars and these for candies)

Refrigerate for about an hour or until completely hard.

Once solid, pop chocolates out of molds or break your giant cannabis candy bar into pieces (a little more difficult to dose, but just as fun to eat).

Store in an airtight container in the refrigerator for up to 2 weeks.
[sp_recipe]