Every time someone asks me what I do, and I tell them that I'm a cannabis coach, I get one of three questions:
What is that?

Is that a real job?

Is it legal?
And I get it. It's a new thing.
I won't call myself a revolutionary or true American Hero, and I won't compare myself to Steve Jobs or anything (but if you do, that's fine with me).
All I'm saying is something no one else is saying.
Teaching people how to use cannabis can be your job.
And I also need to say. It's really not all that hard.
I don't mean that to be dismissive, or make it seem like building any kind of business is easy. All I'm saying is that because things are growing and changing so quickly in this industry if you do a few things well, it can take off quickly.
I know, because it happened to me.
Before becoming a cannabis coach
When I started this thing, it wasn't going well. I'd gone to a trade show, sold a few books, but was scraping to get by. My daughter, Alice, and I were on Medicaid and I made $8,000 that year.
I took on so many odd jobs and writing gigs while taking care of an infant. I had Alice propped up in a sling while I click-clacked my life away in front of a screen. I was drained.
In the span of a week, two things happened in my life that changed things forever.
I accidentally ate too much of a very strong infused grilled cheese. In less than an hour, I came to the realization that I needed to quit my jobs and focus solely on working with cannabis. That experience showed me everything that was important, and I knew that I had to help others harness the power of this plant medicine.

I was motivated by a coach for the first time ever. My life changed overnight and I saw how effective coaching was.
After that week, I set a goal to quit all of my jobs, which at the time seemed wildly out of reach.
But the next month, I went from making $500 a month to $3000 a month through Wake & Bake. All I did was change a few things that weren't working and like magic, it started flowing.
I quit my gigs and got to focus on Wake & Bake full time. It was a dream job. I started making more money than I ever had in my life. I got to play with cannabis and food all day.
But there was still something missing.
Using cannabis to help others
I loved showing people how to use cannabis to make edibles and infusions, but I would get emails from so many people who had questions and I wanted to be able to help them change their lives.
I knew that cannabis and coaching went perfectly together.
Over the next two years, I built a cannabis coaching business from scratch. When I started, there wasn't a name for what I did and there wasn't a model that I knew would work.
I'm going to be honest with you. It was so confusing and things were so hard when I first got started that I almost gave up.
I almost gave up 50 times.
But like you, I'm so drawn to this plant that it kept pulling me back in.
So I experimented, failed and made a sh*t ton of mistakes. But I started helping people transform their lives with cannabis and I never turned back.
To be honest, I'm still making mistakes. I wouldn't be the same person if I had to work for someone else, doing something I don't love.
I'm not going to gloss over the challenges I encountered along the way.
I went through unimaginable loss in my personal life.
And if I wouldn't have had this job, this community and this service to provide, I wouldn't have made it through.
Of all the mistakes, I know I did one thing right. I dedicated my life's work to cannabis and it changed my life forever.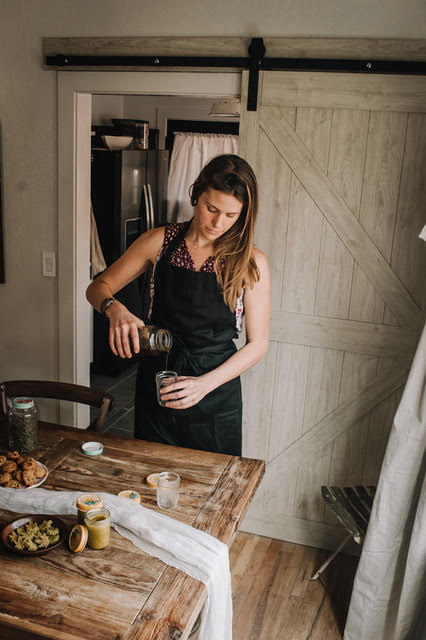 I'm sharing this with you because I wish someone had shared it with me when I just started out. If you're like me, and you're just beginning, you may need to hear what's possible.
You might need to hear about how doors will just open up and people will want to talk to you about what you do. It will take time, commitment and patience, but if you stick with it and navigate beyond the challenges. It. Will. Happen.
If you can't imagine a world where people send you messages every week telling you how much you've changed their life, neither could I. But it happens.
Since I became a cannabis coach, the opportunities just kept coming. I've worked with clients 1:1 and in groups, led retreats, and hosted workshops and online programs.
And as soon as I started doing all of that, I got emails and messages from people like you asking how I did it. That's how the Cannabis Coaching Institute was born.
I want to show anyone who feels called to work with this plant how to do it…
Because you can.
I spent 3 years of my life and over $35,000 on training, legal advice, mentorship, and costly mistakes. I spent over $3,000 alone just to make sure that what I was doing was legal.
So I created a program that allows you to skip all of that and get to changing lives.
And it turns out, I wasn't the only one who wanted to do this. Here are some of the people who we've worked with who are changing the way the world thinks about cannabis.
We're currently open for enrollment and if you feel called to help others get healthier using cannabis, we'd love to see you there.
LEARN MORE ABOUT THE CANNABIS COACHING INSTITUTE.
Let me know if you have any questions in the comments below or shoot us an email at [email protected]. We love hearing from you!