Today, I noticed that many of you pop on this site looking for a homemade sprayable weed lube Foria recipe.
I guess the internet probably shows you the Wake + Bake site because I posted that weed lube recipe awhile back.
But that's not what you're looking for…now is it?
Maybe you're looking for something liquid, sprayable, and infused with Cannabis. Maybe you loved Foria so much that you're looking for a less expensive alternative.
This homemade Foria has become my favorite weed lube recipe in the 5 years that I've been experimenting with that kind of thing. It's affordable, high quality, and I can make it as strong as I want.
It's my favorite thing to gift friends and family (yeah…I'm that lady) and I'm constantly asking people to try new versions of it.
The old "love butter" style weed lube is a little more complicated and can yield varying results depending on the ingredients, temperature, etc.
But this formula is nearly impossible to mess up, and is much more versatile. It can be made with either flower or a variety of concentrates and can be put together quickly and easily (especially if you're using an Ardent FX).
You don't need to be a Cannabis, chemistry, or kitchen wizard to make this work and it has just 3 ingredients.
It can also be used as a sublingual spray (great for microdosing), massage oil, or you can put it right into any recipe that calls for a liquid oil and turn it into an edible.
The Life-Changing Power of Weed Lube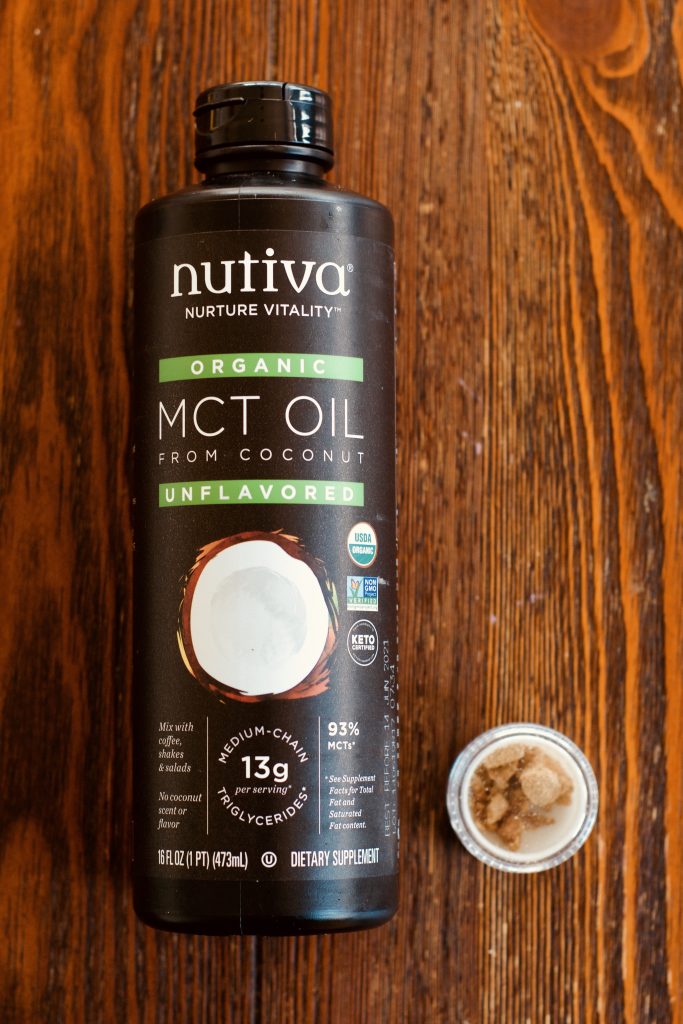 After talking to Ashley Manta on my podcast, Pioneering Cannabis, awhile back, I learned a lot more about why weed lube works.
But before then, I had no doubts that it did work. Not only had I experienced decreased pain and increased pleasure during sex while using this weed lube for the past 5 years, I also heard the stories from countless readers and students.
On the second mentorship call for the Spring 2020 class at the Cannabis Coaching Institute, students spent the first 20 minutes sharing how much weed lube had changed their lives. It was almost hard to cover our topic for the day because they were all so excited to share.
And that's because, especially as women, our sexual health is so important to our overall fulfillment.
When things aren't great down there, they're not great anywhere. Even though we're a more open society about sex in general, women have a hard time sharing their experience with feeling numbness or pain during sex, or any perceived sexual "disfunction".
A lot of us become disconnected from that part of our bodies, leading us to low energy, low sex drive, and even things like prolapse. If you're here because you're looking for relief and to start enjoying sex (maybe for the first time ever), I want you to know that painful sex doesn't have to be your norm.
Women who have used Cannabis lube to treat painful sex report that the cannabinoids help their pelvic muscles to relax and open up, helping alleviate their symptoms so they can enjoy sex.
It can also help stimulate the clitoris and increase blood flow, while potentially decreasing localized inflammation. Theoretically, weed lube turns the pleasure up while turning the pain down.
I typically like using Cannabis suppositories for any kind of penetration-related cervical pain (this can also be helpful if you struggle with finding pleasure with a larger partner).
Using Cannabis suppositories sexually has reportedly allowed women to achieve different types of orgasm and pleasure.
And I prefer this spray lube for any discomfort or to increase pleasure on the external side of things, the labia, clitoris or vaginal opening. Before you ask…yes. You can use them both simultaneously.
So if you're here and you're experiencing anything less than stellar sex, listen to the podcast, make the lube, and give it a try. The worst thing that could happen would be that you have an oil that's great for microdosing or for making edibles.
If you're here because you want a gold medal in the sex olympics and are looking to level-up your sex life, that's great too. There are reports of 15 minute orgasms attributed to weed lube out there, so reach for the stars.
How to Use Sprayable Weed Lube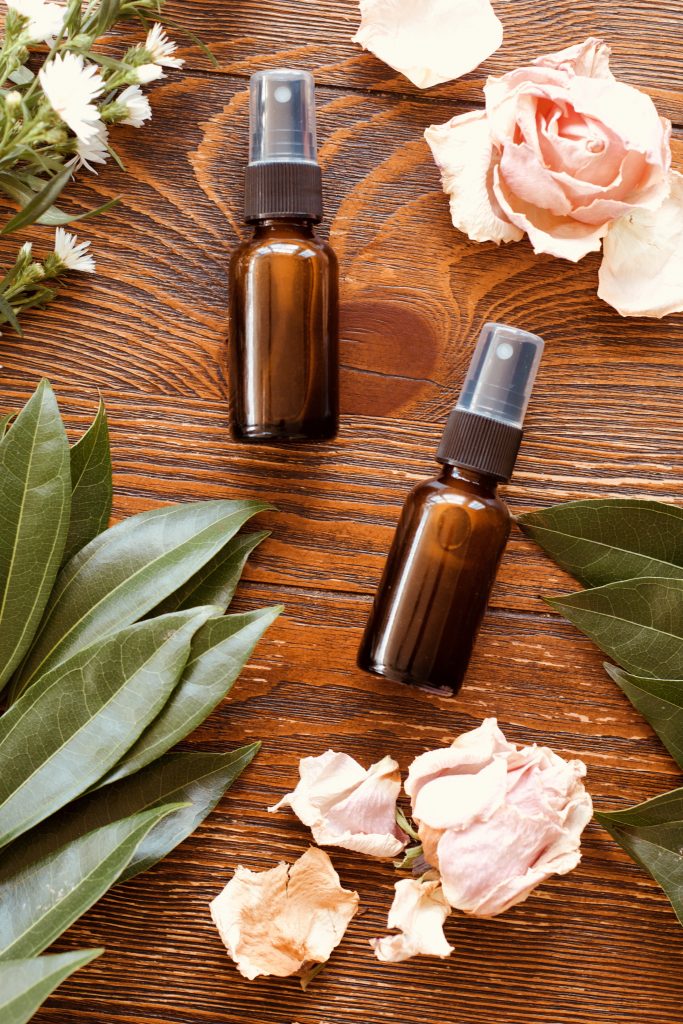 Cannabis lube isn't used like regular lube. That's because the point of weed lube isn't actually to lubricate.
In Ashley's words…it's a "marinade". Apply several pumps 15-45 minutes before you're going to engage in a sexual experience.
I know it sounds like a long time, but in my experience, the 30-45 minute mark is when things tend to become a lot more sensitive and when pain levels start to go down.
The amount of pumps you need will depend on the Cannabis material you use and your overall sensitivity.
Doing this solo the first time is a great way to figure out what works for you. It enhances all sexual activity, even the kind without a partner.
Pay attention to the timing and any changes to sensitivity. Overall, just take your time and enjoy yourself. You might be surprised what you learn about yourself with just one, solo weed lube session.
Your sensitivity down below will be heightened and everything should feel subtly more open, relaxed, and pleasurable. If you ever start feeling irritated or it doesn't feel great, just rinse it off.
Is Weed Lube Safe?
Skeptics and critics like to turn their nose up at this and say that "data is lacking" or that putting Cannabis in your vagina "may be unsafe." And they're right, data is lacking. Welcome to the wide world of Cannabis.
I can only say that I've tested this for years and so have other women with great success. If you have sensitive skin, test it first on a small part of your body and take it very slowly when applying it down under.
If you notice any irritation or it feels like an infection is coming on, discontinue using it and see if that's the culprit for you.
Remember, if it doesn't work for you, no worries…this weed lubricant is edible, so you can use it to bake up a loaf of Cannabanana Bread or add it to your morning smoothie.
Is Weed Lube Only for Women?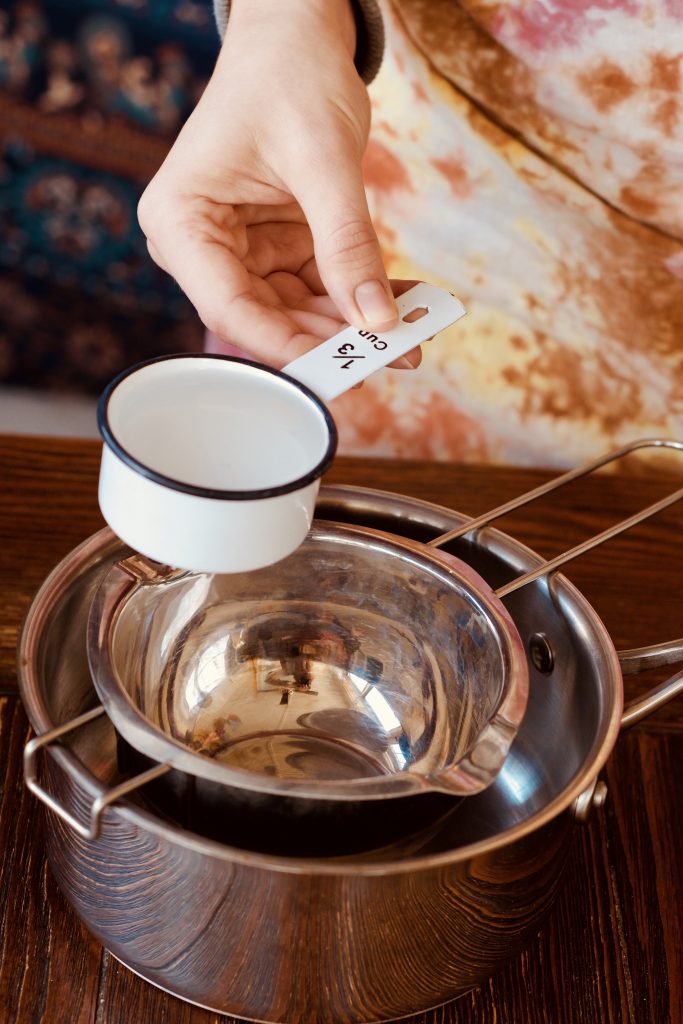 Yes…and no. According to men who have tried weed lube, it doesn't do anything for them. This makes sense. The tissue is very different on a penis than it is on a vulva or on the ultra-sensitive clitoris.
But guys, that shouldn't stop you from whipping up a batch of this. I can't tell you how thrilled (and open to suggestion) your lady would be if you surprised her with a bottle or two of this stuff.
You could also put some in capsules or add it to a smoothie or milkshake, and try this aphrodisiac internally while your lady has a more topical experience.
A few male readers have mentioned that using Cannabis lube on their penis helped them perform for longer. I've never tested this, so I'm not sure, but let us know in the comments below what your experience is.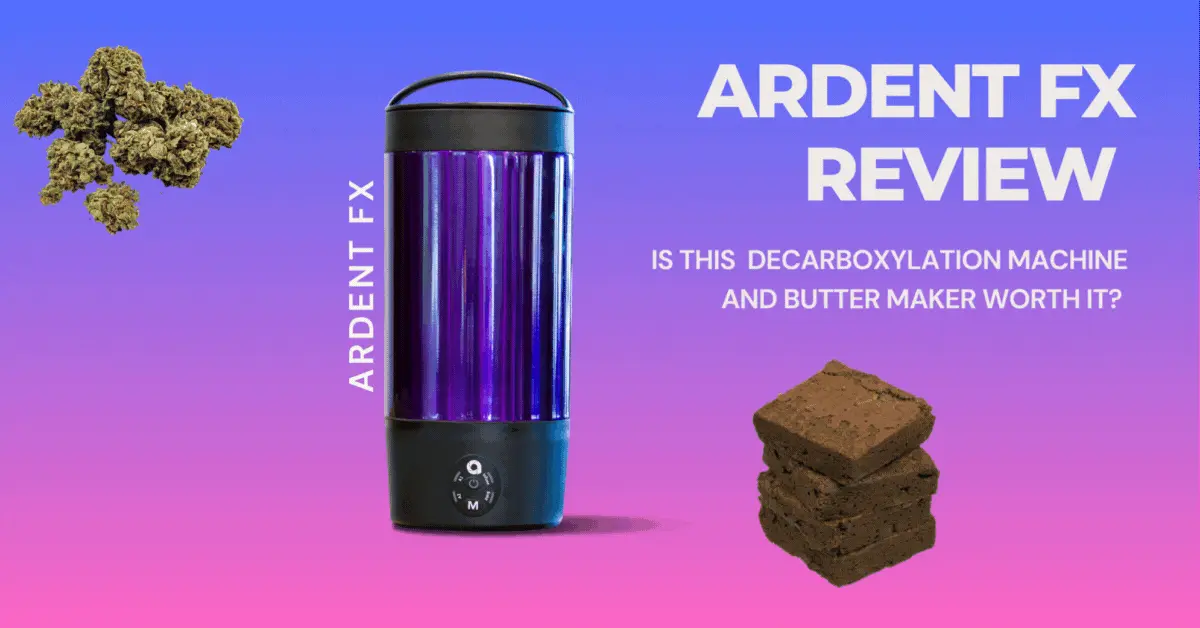 Calculating Your Weed Lube Dosage
We get asked questions about dosage all the time, so we've created an edibles dosage calculator for you to do your own math.
While the variables will change in your kitchen, here's an example for you to base your calculations off of.
This was the formula for the latest batch that I really liked:
10 grams of 18% THC flower in 1 cup of MCT = 1800 mg THC in my total batch.
This made about 6-30ml 300mg bottles. After a lot of digging, I think this is close to the weed lube industry standard of about 2-2.5mg per pumps (depending on the size bottle you use and the amount of each spray).
At that dosage, 4-6 pumps is a good starting dose.
Let me know in the comments what you try and what works for you.
I update the blog as often as possible with what I learn from new research and from you. Remember…we still have a lack of actionable research and we're all learning together. Sharing helps everyone!
Sprayable Weed Lube Recipe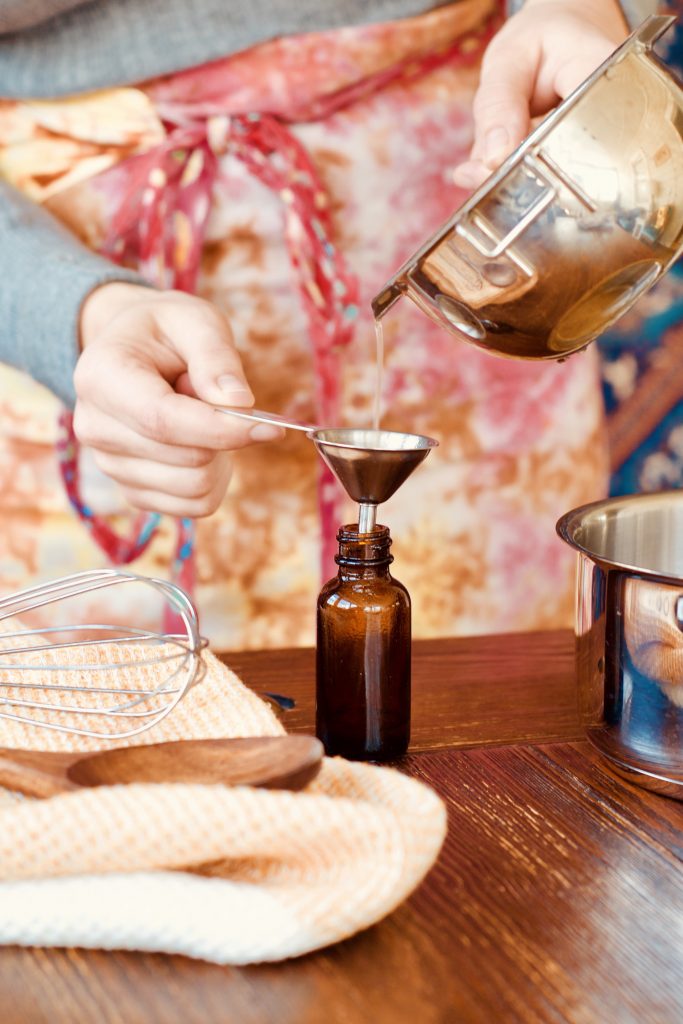 You can use both decarboxylated flower or concentrates with this recipe. Adjust the amount of material used based on your desired strength by using my dosage calculator.
The two simplest methods I've found are using an FX (or the Mini) for infusing flower into the oil.
And the double boiler method for infusing using decarbed concentrates (I've only experimented with FECO/RSO, bubble hash, and kief, so if you try something else, let me know).
Flower Infused Weed Lube Recipe
1. In a crockpot on warm/low or in an Ardent FX or Nova, combine:
2. If using a crockpot and trim, stir regularly for about 2 hours, keeping the temperature at about 180 degrees Fahrenheit. If using the FX or the Mini, use the infuse setting.
 3. Strain.
 4. Pour into glass spray bottles. I like storing a big batch in the fridge and using these small bottles (they're also great for gifting).
Concentrate Infused Weed Lube Recipe
1. In a double boiler over medium-high heat, combine:
2. Heat up to about 180 degrees Fahrenheit, stirring occasionally until fully combined (approximately 20-30 minutes). It should be an amber color and look completely homogeneous. Bet you haven't heard that word in awhile.
3. No need to strain, just pour into sprayable bottles.
And you're done!
This recipe can be found along with a bunch of other jokes and information in my latest cookbook, Wake + Bake.
For feedback and questions, let me know in the comments below!
With Love,
Corinne
Equipment
Crockpot or Ardent FX/Nova

Strainer

Glass Spray Bottles
Ingredients
1

Cup

MCT Oil or Liquid Coconut Oil

7+

grams

Decarboxylated Cannabis Flower
Instructions
In a crockpot on warm/low or in an Ardent FX or Nova, combine your MCT or liquid coconut oil and your Cannabis flower.

Pour into glass spray bottles. I like storing a big batch in the fridge.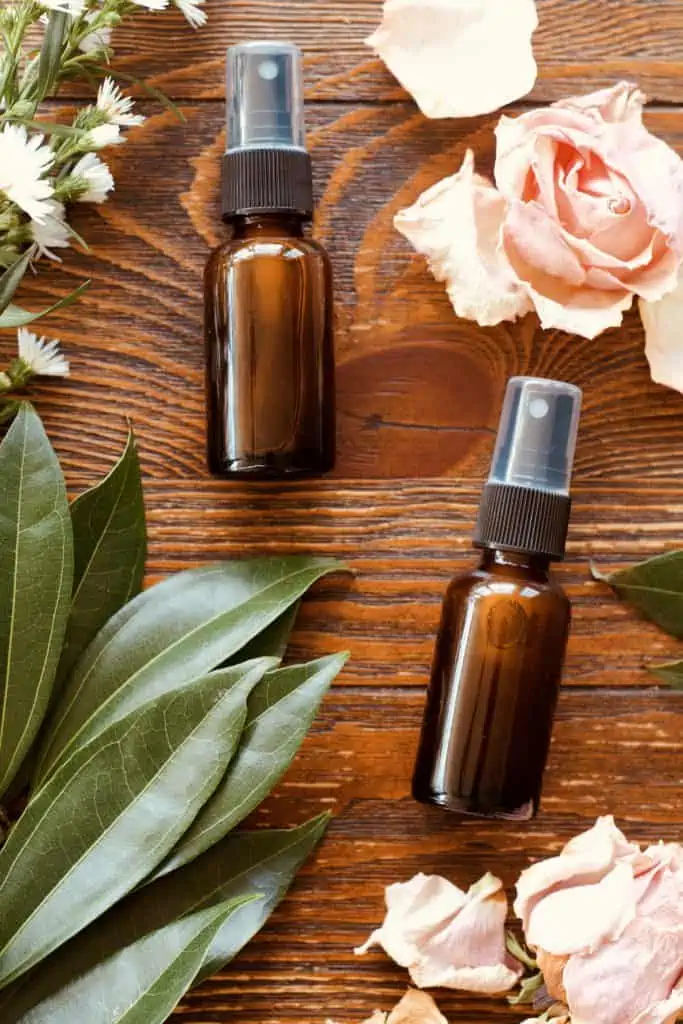 Equipment
Double boiler

Glass Spray Bottles
Ingredients
1

Cup

MCT Oil or Liquid Coconut Oil

1+

grams

Cannabis Concentrate (FECO, Bubble Hash, Kief, etc.)
Instructions
Heat up to about 180 degrees Fahrenheit, stirring occasionally until fully combined (approximately 20-30 minutes). It should be an amber color and look completely homogeneous.

No need to strain, just pour into sprayable bottles and you're done!