As Corinne's web editor, let me tell you, I have been absolutely stoked to bring you this topic. Before becoming a cannabis writer, I was a member of the cannabis industry "front-line" for the better part of two-years. Yup, I was a budtender. So, although I consider myself fairly knowledgeable in the field, I still get super excited when I learn something new.
When I started researching the topic scheduled for today, I was blown away. I literally face-palmed myself and thought, "Who knew?"
I know, our entire lives are filled with acronyms, and I really do try to stay current with the TMIs, the LOLs, and LMAOs, but when I read the content schedule and it said ABV Oil, and I had no idea what it meant. So I had to rely on Google to teach me ABV meant "Already Been Vaped", I had an ah-ha moment, which was quickly followed by the aforementioned face-palm.
I had no idea the leftovers from my vaporizer could be used to make oil!
Let's Talk about Vaping Flower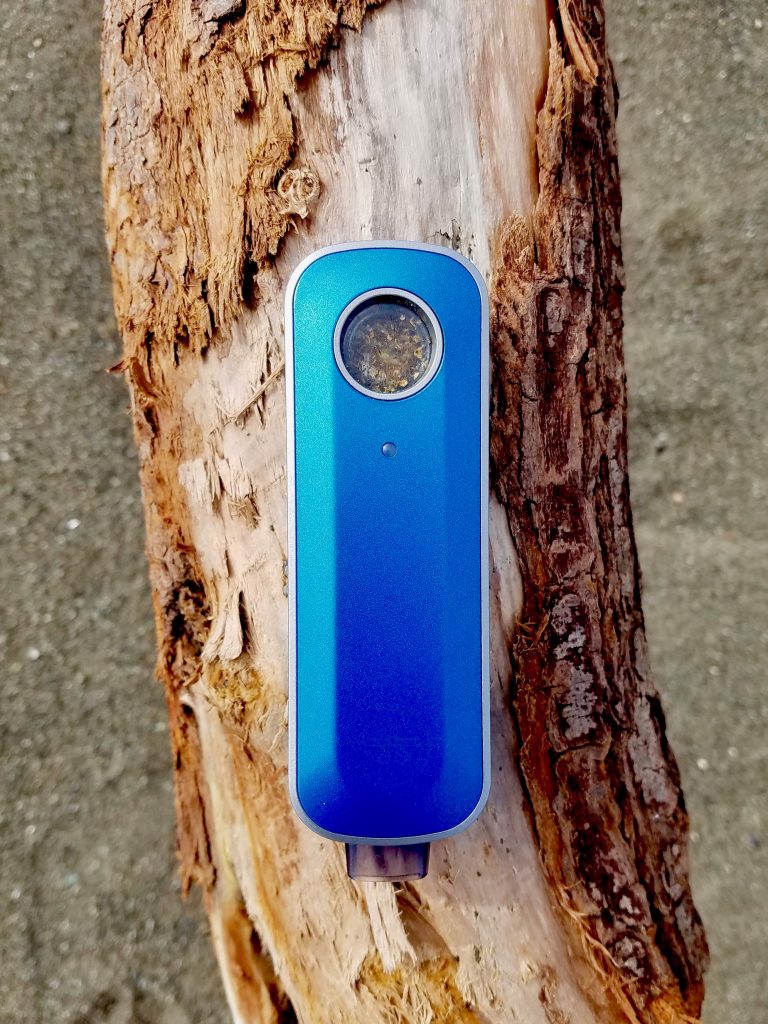 Many of us, when we hear the term "vaping" we think of e-cigarettes, cannabis oil, and little miniature electronic devices for smoking cannabis concentrates. However, your bud, or flower material, can also be vaporized if you have the proper device. Corinne has mentioned her Firefly 2 in previous posts. I, myself, recently acquired a Davinci IQ, and there are several other types and models out there.
Vaping vs. Smoking
If we have learned anything from the tobacco industry, we know smoking isn't great for our health. Even aside from the lung cancer argument, inhaling specs of burning plant material and hot smoke into our throat and lungs, simply doesn't sound pleasant.
Vaporizing cannabis doesn't combust anything, nothing burns. Instead, a small oven boils the cannabinoids and terpenes into a vapor which you can safely inhale. With the advanced technology available today, these devices can get pretty specific on the smoking experience. Here's a few a couple pointers with any cannabis vaporization device:
Low temperatures (350-370 degrees) generally are more flavorful with less intense cerebral effects, more uplifting and increases alertness.
Higher temperatures (390-420 degrees) produce stronger potency and intensity, more sedative and relaxing.
So, anyway… once you're done vaping, you're left with cannabis material which has turned brown in color, and almost resembles tobacco. However, there are still cannabinoids in your ABV cannabis material, so don't just throw it out! (Like I have been… for months… second face palm of the day.)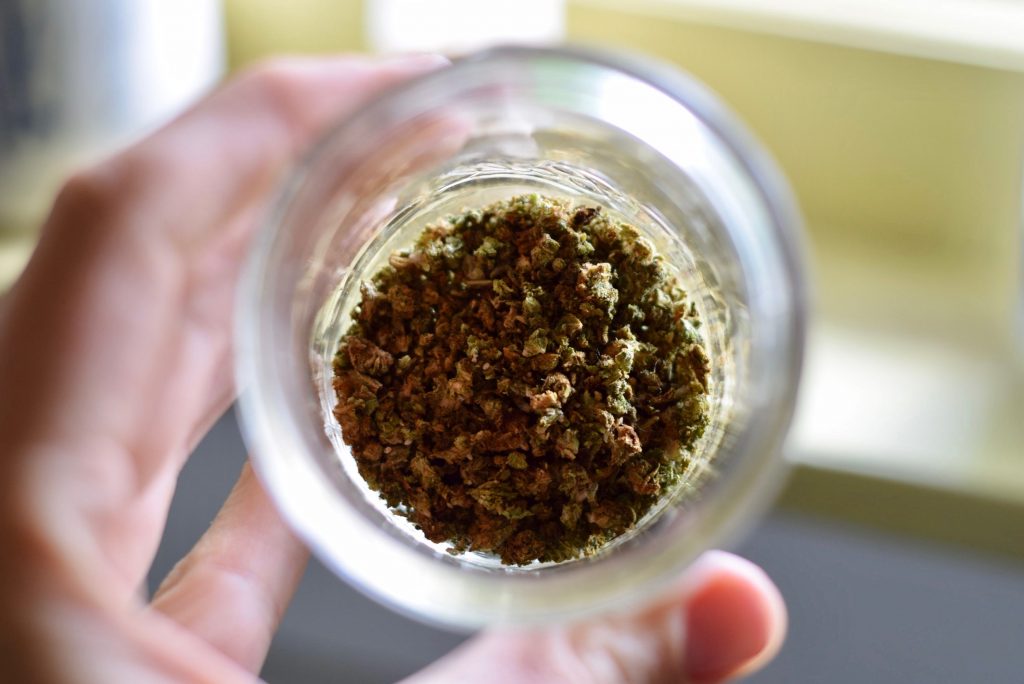 Do like we've started doing, we picked up a nice jar with a sealing lid and we keep it with or near our Davinci, so when we use it, and clean out the oven, we have container nearby to collect the "leftovers", or ABV cannabis, when we are done. Now, the material does shrink some during vaporization, so depending on how often you vape, it may take you awhile to accumulate enough material. To quote Corinne from her book, Dazed + Infused,
"I used myFirefly II vaporizer almost daily for over 2 months and could only accumulate 1/4 cup of ABV because it conserved the bud so well that I could keep toking it for the whole day without going through a small bowl."
However, once you've collected enough ABV material, here's how you can make magic from something others consider trash.
ABV Oil Recipe
Here's what you need:
ABV (Already Been Vaped Cannabis Material)
Enough oil to cover the plant material
A double boiler with a meat thermometer
Step One: Skip Decarbing! Yay! The plant material you retrieve from your vaporizer has already been decarbed through the process of vaporization.
Step Two: Put the ABV in the double boiler, and pour in enough oil to just cover the plant material.
Step Three: Let the water in the double boiler come to a boil and watch the temperature. Don't let the oil get over 180°.
Step Four: Allow to simmer for at least 2 hours, watching the temperature, and stirring occasionally.
Step Five: Strain with cheesecloth or a strainer, and your oil is ready to use in your favorite recipes, salves, and what have you.
What About the Potency?
If you're thinking an oil made from left over marijuana which has already been vaped once can't possibly be potent, let us impress you. Corinne's oils made from ABV test on the TCheck at 35mg per teaspoon! Wowsa!
Definitely don't underestimate the value of your leftovers!
Thank you for supporting this site with purchases made through links in this article.