If you're like me, there's nothing that says summer fun like popsicles.
These were inspired by the Mexican paletas (Mexican fruit and cream popsicles!) that we had growing up on the south side of Chicago.
But when you're on a journey to health using cannabis, you want to find recipes with ingredients that will support your body AND your childhood cravings.
This marijuana-infused popsicle recipe nails both of those.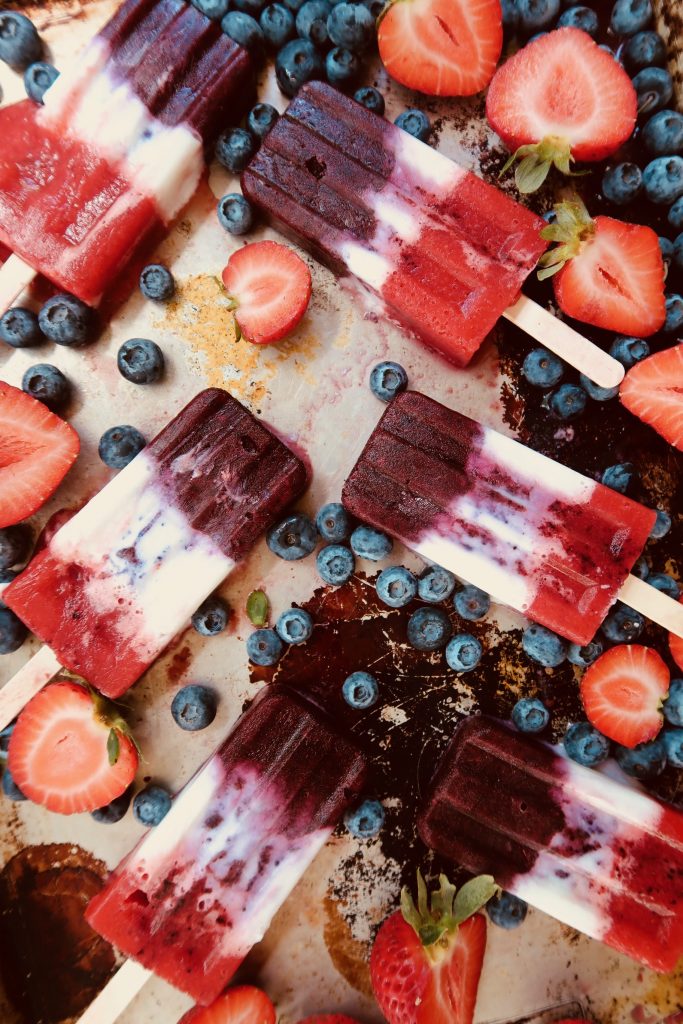 Unlike the ice cream from my childhood memories, these are vegan, paleo and keto friendly and are made using just 5 ingredients.
No sugar.
No BS.
Just a popsicle with fruit, coconut, and cannabis in it.
After one batch of these cannabis-infused popsicles, you'll see how simple and easy it is to make an infinite variety of these chill summer treats.
On that note, this may turn into a cannabis popsicle blog for the next couple of months, so stay tuned!
CBD Popsicles
You can easily make this recipe using CBD by dropping in your favorite CBD product or making homemade CBD oil.
I made this popsicles at a 1:1 ratio using my CBD oil recipe combined with my cannabis coconut oil recipe.
You can increase or decrease the dosage and change the ratio by using THC/CBD dosage calculator.
Choosing a popsicle mold for cannabis popsicles
After getting tons of questions about molds every time I post a recipe, I'm now adding it in the post directly.
I tried several different popsicle molds over the years before I got this one.
It's sturdy and it makes 12 good sized popsicles. This recipe will fit almost perfectly into that mold, so you'll have to adjust if you're using something else.
Marijuana Infused Popsicle Recipe
1. In a food processor, combine:
2 cups frozen blueberries
2 tablespoons maple or stevia to taste
4 tablespoons full fat coconut milk
1 tsp of cbd oil recipe (which comes out to approximately 50mgs CBD) and 2 tsp of the cannabis infused coconut oil (which comes out to about 60mgs THC)
I prefer a 1:1 ratio, but you can adjust the dosage in this recipe using the dosage calculator.
2. Pour 2 Tablespoons of the blueberry mixture into each section of the mold
3. Freeze for 15 minutes
4. Rinse out the food processor and combine:
Remaining can of coconut milk
1-2 tablespoons maple syrup
5. Pour into the mold to about ⅔ full
6. Freeze for 15 minutes
7. Rinse out the food processor and puree:
3/4 lb. fresh strawberries.
8. Freeze for 1 hr
9. Insert sticks
10. Freeze for another 4 hours
Remember to always start low and go slow, even if you are 99% sure you know how potent you made these and what your perfect dose. Accidents happen 😉
I'd love to see how these turn out for you.
With love and chillness,
CT